For this particular event, Thirsty Dog owner John Najeway was on hand to pour beers and give us a very detailed tour. During the tour he told us about the history of the building and how Thirsty Dog came to be. After the tour he spent a lot of time talking with everyone at the event, which was a great chance for everyone to really get to know the guy behind Thirsty Dog! Some of the brews we had a chance to try were Whippet Wheat, Twisted Kilt, Barktoberfest, 12 Dogs of Christmas, Barrel Aged 12 Dogs of Christmas, Siberian Night and Barrel Aged Siberian Night. To me the stars were the two Barrel Aged versions! I didn't spend time notes because I spent my time having a great time with everyone. The fun part of these events is talking to all the different people about beer and just about every day life. It's amazing how much craft beer heads have in common with each other. I did take plenty of pictures, so I hope these give you an idea of what our day was like.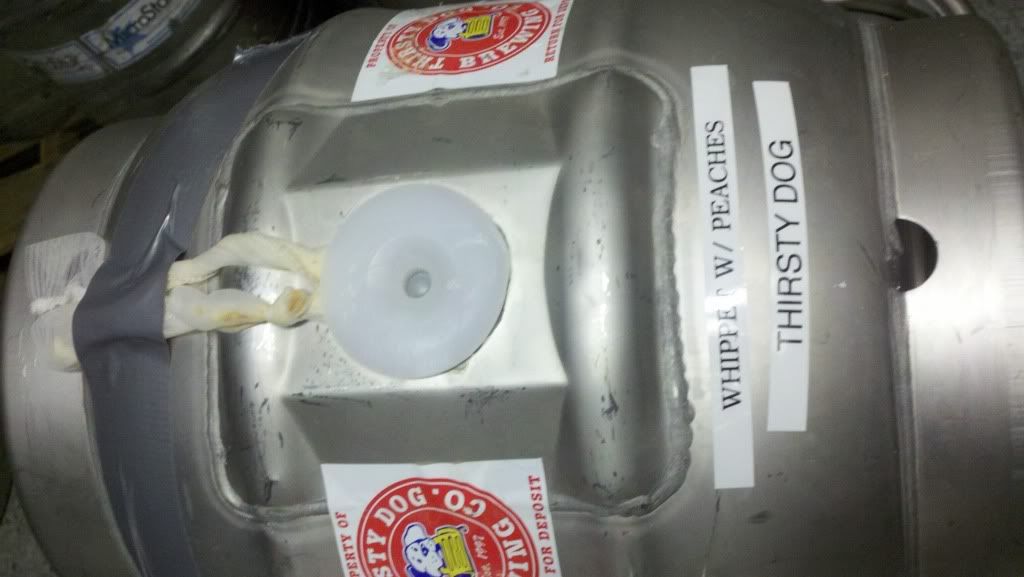 Whippet Wheat Brewed with Peaches--Will be at Blues and Brews
My Favorite Picture!
This meet up was a blast. Thanks to all who came out, I am already looking forward until the next time we can all share a pint together! Please encourage your friends who love craft beer to join the group! Cheers!