Beer Review #139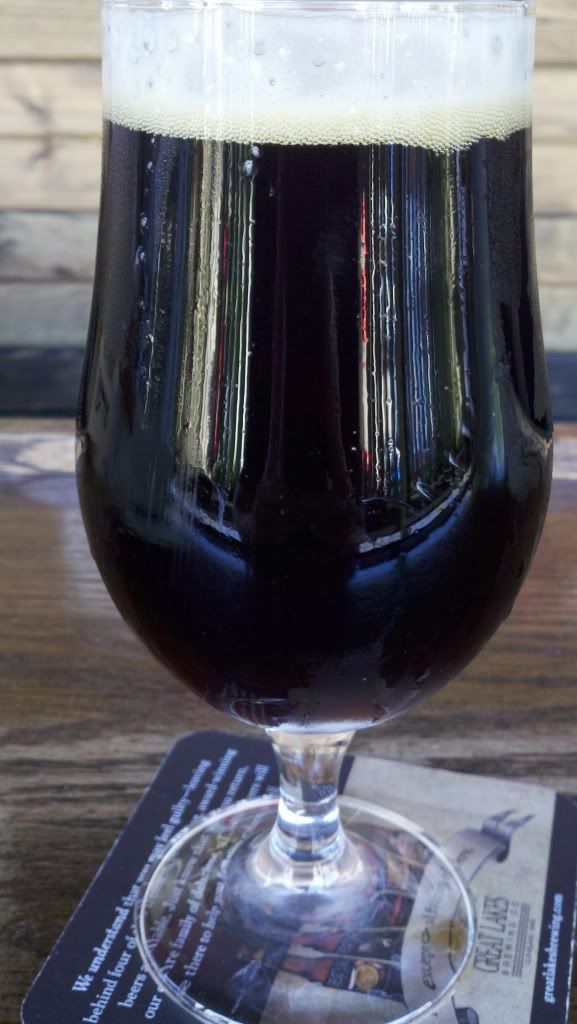 A note....Pizza Port is a Brewery/Pizza joint in California. Check out their website and if you ever come across their brews be sure to grab a pint.!
http://www.pizzaport.com/
My Thoughts: This beer poured a deep dark brown with just a hint of red. The head on the pour was rich, foamy and tan colored. The smell somewhat nutty and was rich with roasted malt, a touch of chocolate and an even fainter scent of vanilla. The taste starts out with just a touch of vanilla and is quickly followed by a roasted nutty malt body that actually had a slight bubbly bitterness and a hint of vanilla again towards the end. The flavors of this beer all blend very well together and deliver a very well balanced brown ale. The body was medium and mildly creamy with average carbonation. After about drinking half a glass the beer had a chance to warm a bit and I thought the flavor got even better. In fact, if I had to drink another glass of this I would have let it sit about 5 minutes before even taking a sip. I enjoyed this take on a brown ale and if you see it around I recommend trying it. It was rated at 6.3% ABV.
Serving Type: 16oz Draft
My Rating: Overall 86/100
Look:4.25 | Smell:4.5 | Taste:4.25 | MouthFeel:4.25 | Drinkability:4.25