Here is what the Brewer says:
We took our Gutterpup Porter and added a secret blend of coffee and peanut butter to create this crowd favorite! 5.5% ABV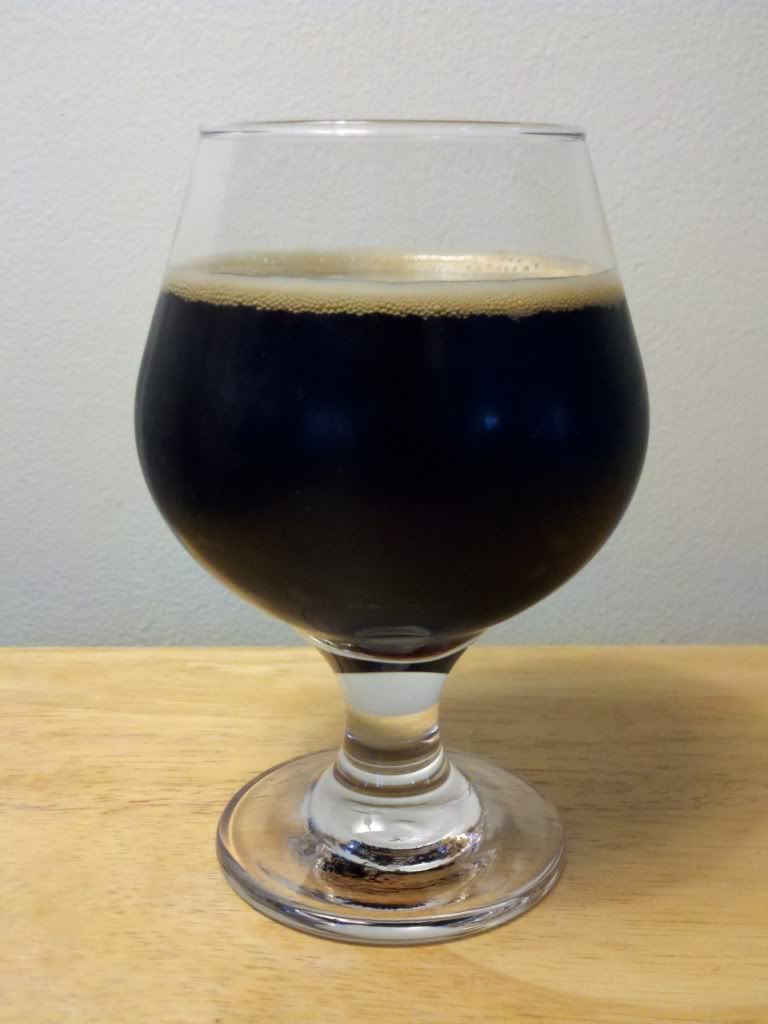 My Thoughts:
This beer poured dark black with a tan head that quickly reduced to just a rim of small bubbles. The smell was sweet with dark chocolate and bold with the scent of roasted coffee. The flavor of this brew follows the nose very well. This beer is very much like a "Coffee flavored Reece's Peanut Butter Cup!" Dark chocolate and roasted coffee are the strongest flavors to come through and are with you from start to finish. A mild peanut butter sweetness comes through mid-drink, and the coffee bitterness finishes off this wonderful porter! If you let it warm a bit a slight hint of vanilla tries to creep out too! The mouthfeel of this beer is full bodied with medium/high carbonation. This beer has a wonderful bubbly feeling on your tongue, but still remains creamy and smooth at the same time. Drinkability of this beer is through the roof if you like coffee porters! This beer is so good that we elected to get a growler of this brew when we had people over recently! Both at the Brewing Company and in the Growler this beer is excellent!
Serving Type: Draft
My Rating: Overall 95/100
Look: 4.75 | Smell: 4.75 | Taste: 4.75 | Feel: 4.75 | Drink: 4.75