Review #118
Here is what the Brewer says:
I could not find anything regarding what the Brewer has to say about this beer other than the story printed on the side of the bottle.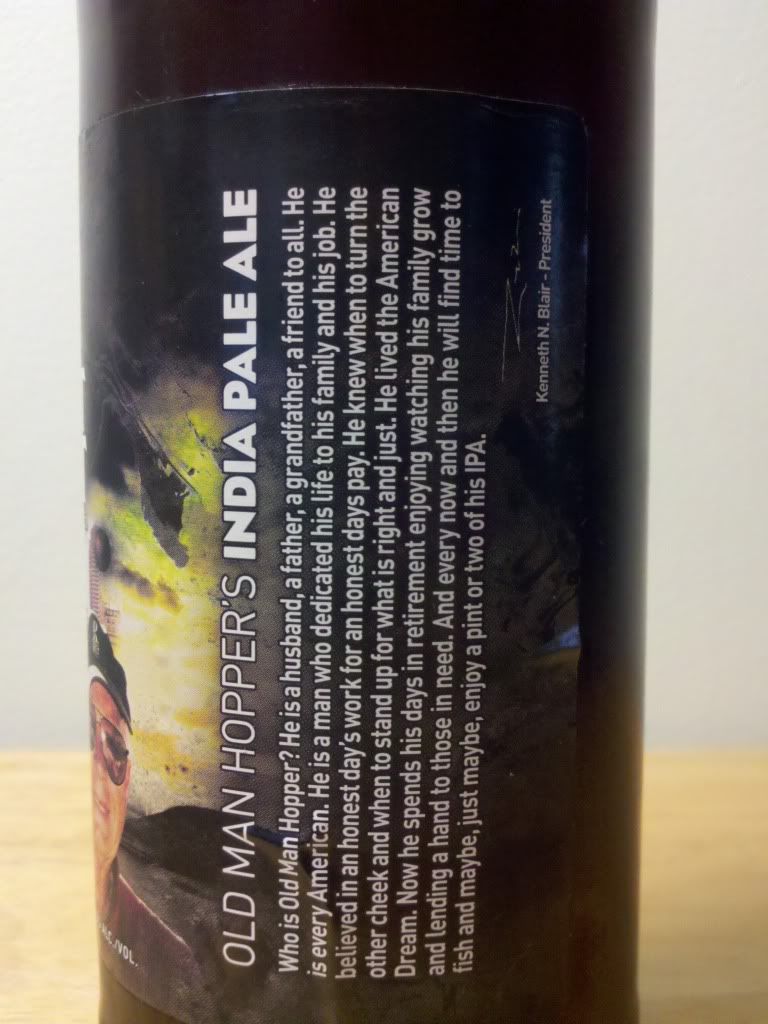 My Thoughts: This beer poured a very dark and cloudy copper, almost a rust color with a large amount of tan colored head. The smell was all caramel malt sweetness with a hint of breadiness, nothing signaled IPA at this point because I didn't get one scent of hops on the nose. The taste of this beer had me puzzled too. If I was doing a blind tasting I wouldn't even be able to tell this was an IPA. The hops are nonexistent. The flavor totally followed the nose into a caramel malty sweetness. The end of this beer had a metallic taste to it. I don't know how this beer is labeled an IPA. Mouthfeel and carbonation were both very light. Drinkability of this beer for me was horrible. I didn't even finish the 22oz bottle. I'm really not sure what Rust Belt Brewing is going for with this IPA. They did achieve a rust colored, sweet metallic tasting beer, just not an IPA. Maybe I got a bad bottle (no date anywhere to be found), but I won't be buying another one any time soon.
Serving Type: 22oz bottle
My Rating: Overall 16.50/100
Look: 2 | Smell: 1 | Taste: 0.5 | Feel: 1 | Drink: 0.5