Review #117
Here is what the Brewer says:
The Duck-Rabbit Milk Stout is a traditional full-bodied stout brewed with lactose (milk sugar). The subtle sweetness imparted by the lactose balances the sharpness of the highly roasted grains which give this delicious beer its black color. 5.7% ABV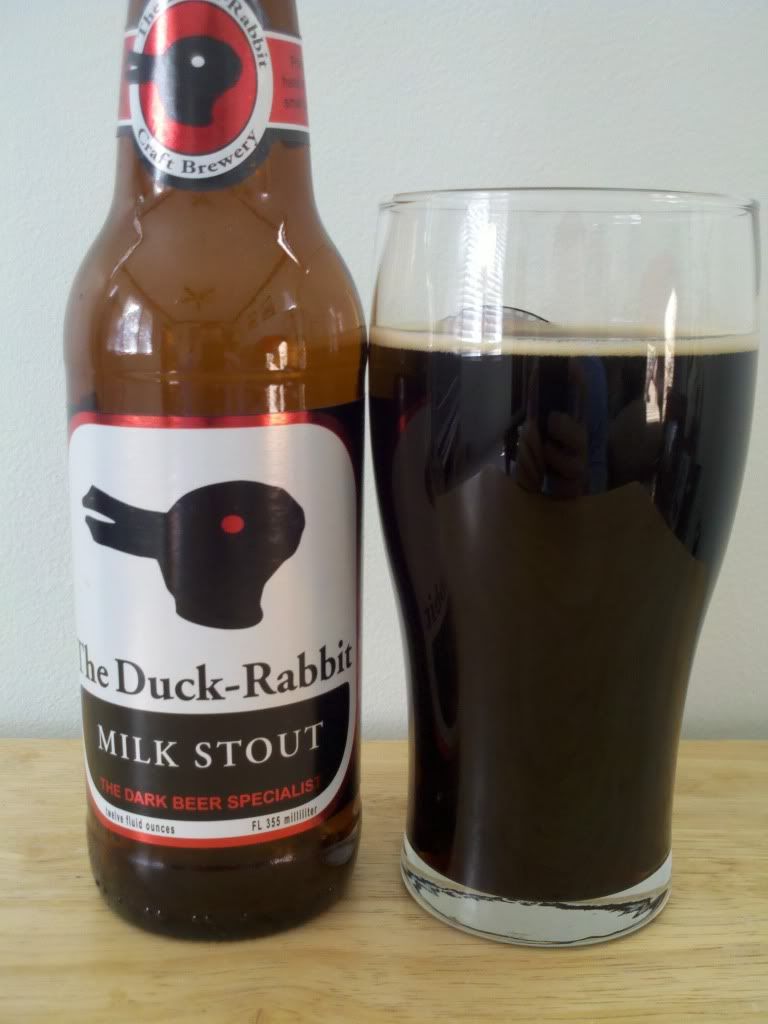 My Thoughts: This beer poured a very dark brown, almost black with a trace amount of head. The smell was of cream, milk sugar, some sweet milk chocolate and a bit of vanilla and coffee. The taste is 100% sweet and milky. Sweet milk and lactose are up front and forward with this brew. Hints of roasted coffee, sweet milk chocolate and vanilla come through mid-drink. This beer finishes silky smooth with a lingering mix between creamy vanilla and a mild coffee bitterness. The mouthfeel of this beer is creamy and smooth. Body and carbonation are both average. This wasn't a super heavy milk stout. Drinkability for me was excellent. I really enjoyed this beer didn't try to do too much. This is a good quality milk stout that isn't overly sweet. I found this back in Western PA, so if you are in that area look for it!
Serving Type: 12oz bottle
My Rating: Overall 85/100
Look: 4.25 | Smell: 4.25 | Taste: 4.25 | Feel: 4.25 | Drink: 4.25