Beer Review #120
Here is what the Brewer says:
Yards Brewing Company IPA
--IPAs were originally brewed to survive the epic sea voyages from England to India. Ours is no different. Hailing from a firm malt background and loaded through and through with hops, this beer will surely survive the journey from your fridge to your couch.
7%ABV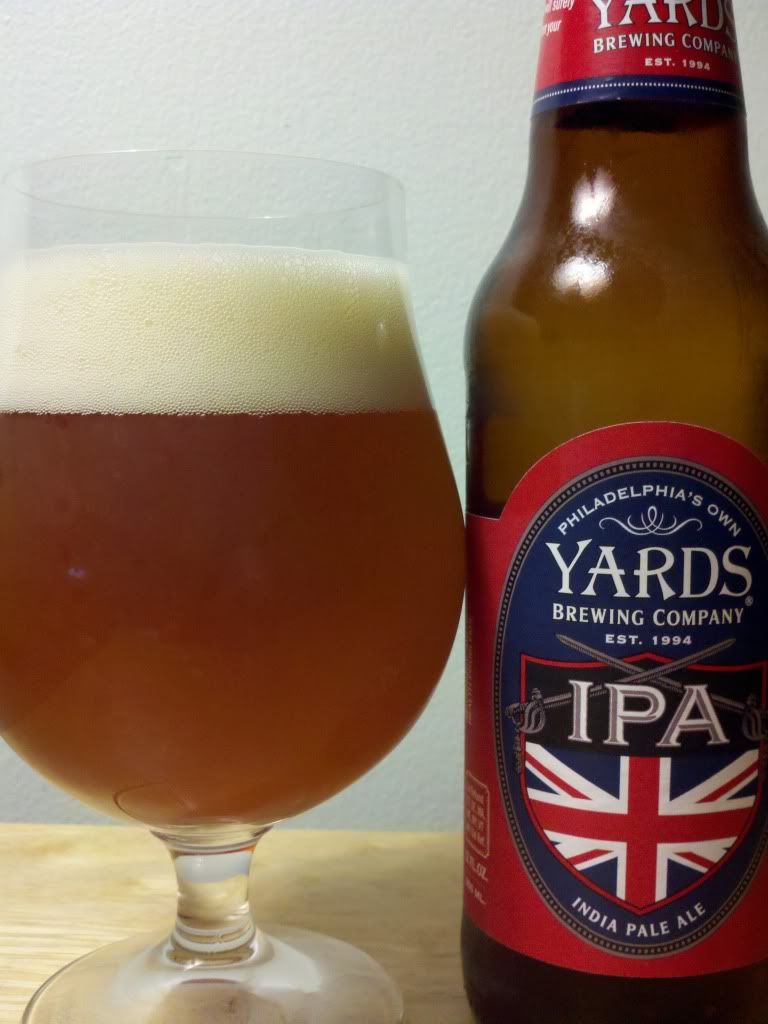 My Thoughts: This IPA poured a hazy orange with visible sediment floating throughout. With a quick pour into my snifter the head was about an inch thick, but reduced to about an 1/8 inch and remained for most of the drink. Scents of citrus and grassy notes hit my nose at first, but after a few more sniffs a mild malt and bread sweetness came through. The taste starts out hoppy with grapefruit and other citrus fruits and is balanced nicely with mild caramel malt that adds some body to this brew. This beer had excellent mouthfeel. Bubbly carbonation and sticky hops were two things that immediately stood out in this medium bodied beer. This is a very drinkable IPA. The ABV is well hidden and it goes down very easily. This would be an excellent beer to drink on a hot summer day, and is a great example of an IPA that doesn't try to do too much.
Serving Type: 12oz Bottle
My Rating: Overall 85/100
Look: 4.25 | Smell: 4.25 | Taste: 4.25 | Feel: 4.25 | Drink: 4.25