Founder's doesn't even list Black Biscuit on its website. It is super limited and to keep things simple Founders Black Biscuit starts with an imperial stout and is specially barrel aged. It is not bottled, so if you are lucky enough to find it on draft you should try it! I attended a charity event at Rozi's Wine House in Lakewood and Founders was kind enough to bring a keg of this along with them. They only passed out samples at the event, but next door at Deagan's Kitchen they were officially tapping the keg at 9pm. My friend, and fellow beer blogger Bobby Likes Beer, his wife, and a few other craftbeer friends walked over to Deagan's and waited patiently until we could get our hands on a full glass of this beer.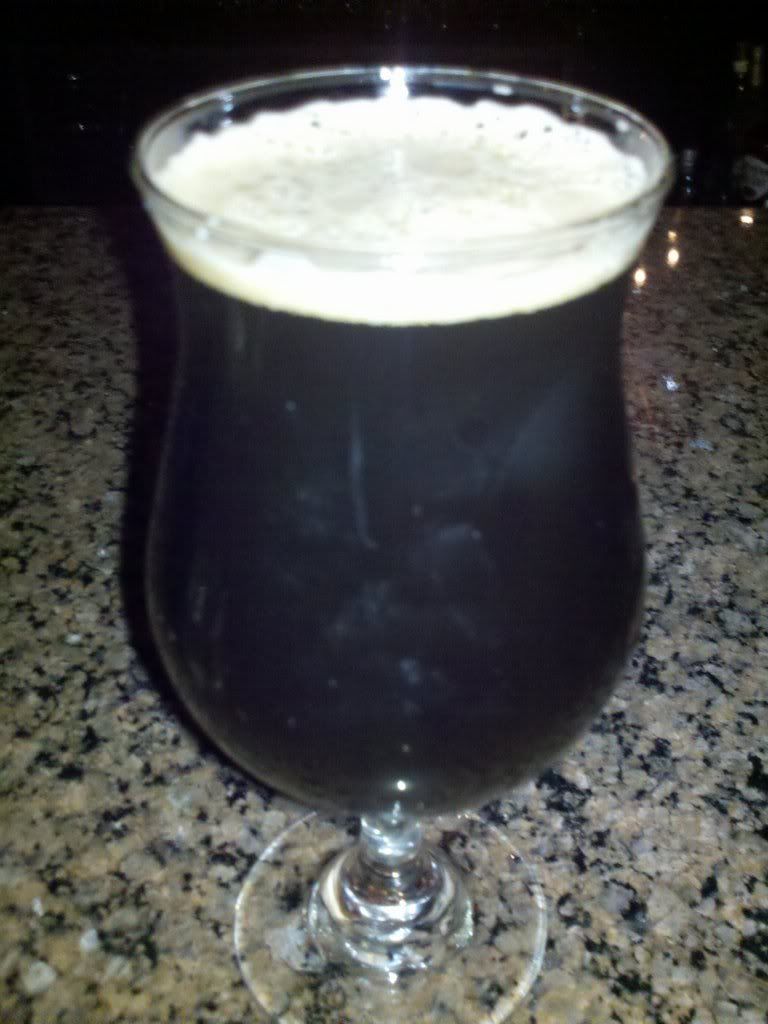 This beer poured black as night with a faint tan head. The smell is something special. A complex smell of bourbon, maple syrup, molasses, chocolate and coffee notes all come through so perfectly balanced. My thoughts at this point were "If this beer tastes half as good as it smells I am going to love it!" Well, it not only tasted half as good, it was every bit as good as it smelled. The sweet maple and molasses work in harmony with the bourbon flavor which first hits your tongue. Each sip of this brew reveals a different layer. Both coffee and chocolate came through more as this beer warmed. Mid-drink it is hard to put into words just how all of these flavors work together. Think of it like an orchestra hitting their stride mid-symphony! The ending balance of sweetness and bitterness leaves you wanting to take another sip right away. There is no drying effect from the high ABV or the bourbon at all. The
rich biscuit malt created a body that was silky smooth with a low amount of carbonation. Drinkability is excellent. Even thought it is over 10% abv this beer is so good you won't want to stop sipping it. When I hear this is being tapped again in Cleveland you'll probably see me sitting at the bar!
Serving Type: 12oz Snifter
My Rating: Overall 97.75/100
look: 5 | smell: 5 | taste: 5 | feel: 4.75| drink: 4.5