Here is what the Brewer says:
With the onset of winter, the brewer's mind turns to providing warmth. For our winter seasonal, we offer a rich and complex amalgam of hops and barley that will put the feeling back in your toes and lift your spirits above the snow. OMW throws a deep and inviting hue with a thickness that clings to the glass and the warmth of an open flame. Because of its high alcohol content, Old Man is a heady brew that encourages sipping and pondering its essential richness. Drink it fresh now, or cellar a few bottles to see how this old man becomes wiser with age.
7.2% abv • 16.8ºL • Old Ale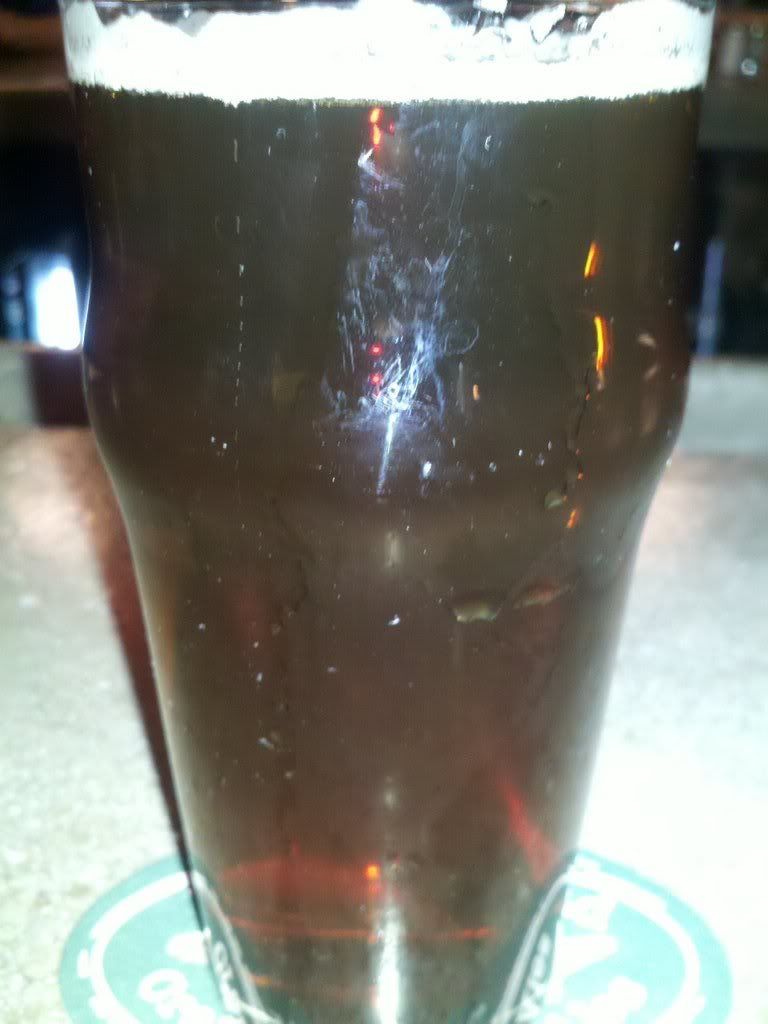 My Thoughts: Poured a dark brown with a slight redish glow when held up to the light. Head was somewhat thick and only remained a short time. The smell is a little hoppy. I smelled a little citrus, grapefruit, and orange. It also had a sweet caramel smell. After smelling I was hopeful! First sip the caramel comes out and the sweetness makes itself known. The hop presence comes in during mid-drink but then quickly went away and left me with the malt and barley taste. I wish the flavors hit me in a different order. Something about this beer was just a little off in my book and I couldn't put my finger on it. The ABV was a little noticeable in this brew and the carbonation and body were thin. Sip after sip I tried to like it but I just didn't love it. I don't see myself ordering another one of these because it didn't impress me, but then again it wasn't horrible!
My Rating:
Overall 64/100
look: 4 | smell: 4 | taste: 2.75 | feel: 3 | drink: 3