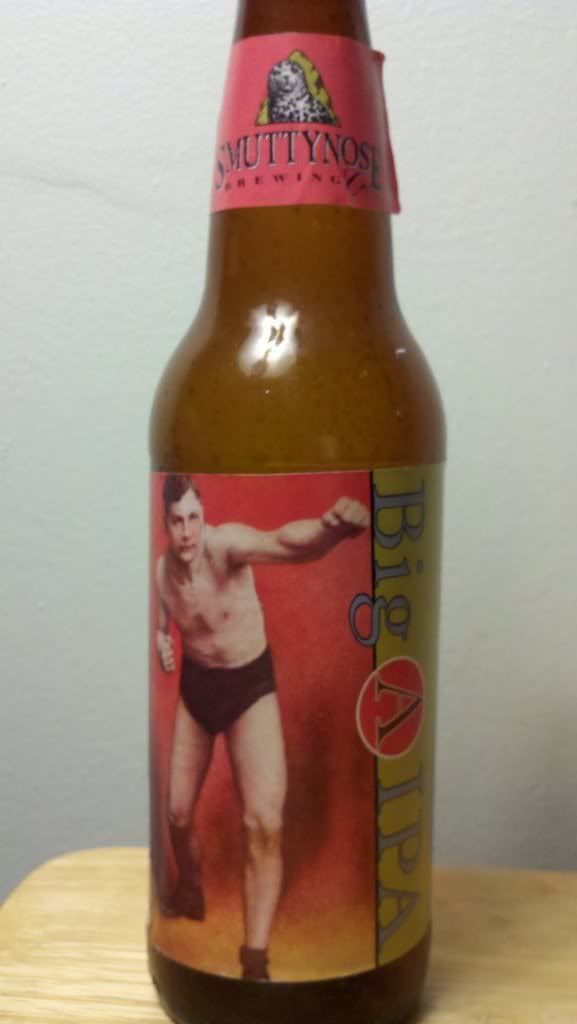 Here is what the Brewer Says:
Our Big A IPA has earned its share of praise over the last few years. In 2004 the New York Times named it its top IPA , and in 2007 Mens Journal Magazine included it on its list of 25 best beers in America. The last of each year's edition typically leaves our warehouse around mid-May, and, as always, it doesn't last long.
Stash Wojciechowski, the "Killer Kielbasa," created this bonafide India Pale Ale recipe exclusively for the Smuttynose Big Beer Series.
My Thoughts:
The colo
r is a golden orange/yellow that is very hazy. The smell is all hops! Grapefruit and orange really come off this beer pretty strong. The initial taste really is no different than the smell. A very earth taste with bursts of citrus at first, a malty body that is almost a little creamy for an DIPA, and then a grapefruit finish. The hop bitterness intensifies as you drink this brew. I liked the bitter finish because it lingered on enough to make you want to take another sip. The body is medium with a fair amount of carbonation. It is a dry drinking beer with intense hop flavor but still remains smooth and very drinkable! This is a spring release beer so when it comes back around I'll be getting another for sure. This one was bottle may of 2010.
Serving Type
: Bottle
My Rating
: Overall 89.5 /100
look: 4.25 | smell: 4.5 | taste: 4.5 | feel: 4.5 | drink: 4.5