Here is what the Brewer Says:
Two Hearted Ale is defined by its intense hop aroma and malt balance. Hopped exclusively with the Centennial hop varietal from the Pacific Northwest, massive additions in the kettle and again in the fermenter lend their characteristic grapefruit and pine resin aromas. A significant malt body balances this hop presence; together with the signature fruity aromas of Bell's house yeast, this leads to a remarkably drinkable American-style India Pale Ale.
Alcohol by Volume: 7.0%
Original Gravity:
1.064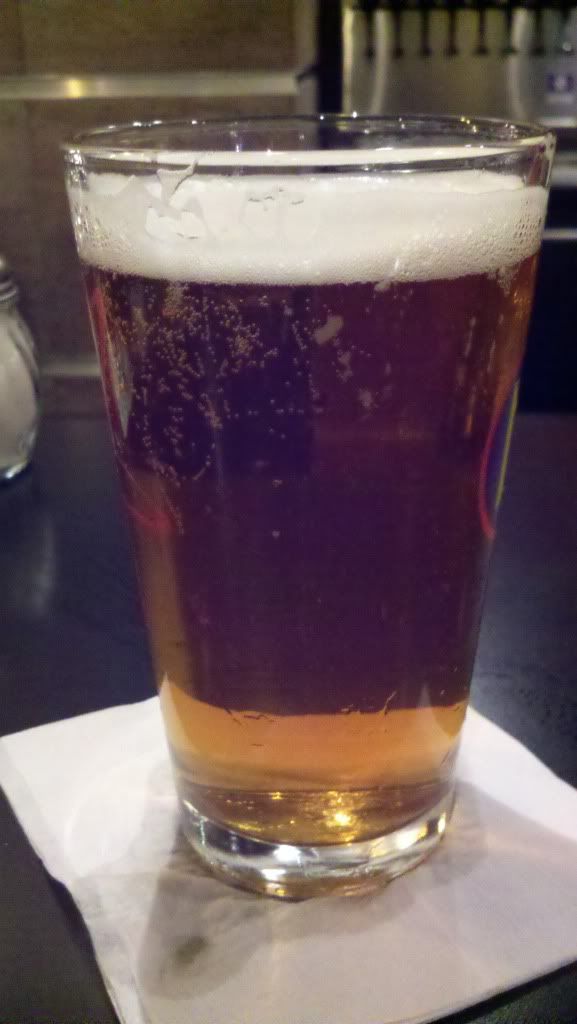 My Thoughts
:
This brew pored a hazy orange/amber color with a considerable amount of white foamy head. I smelled a considerable amount of citrus and pine but also a very earthy smell, more like a fresh hop. The smell does not overpower you at all. The first taste of this beer is bitter but not at all over the top. The flavors I got were consistent with the smell...Citrus, Pine, a little Grapefruit and again a very fresh tasting hop. There is a mild sweetness to it that helps to balance the back of this beer and provide some body to this hoppy beer. Two Hearted Ale is a great example of an IPA done well, but not over the top. Everything here is balanced which makes it very drinkable considering its 7% Abv is hidden very well thanks to all the flavors working so well together.
My Rating
: Overall 86 /100
look: 4.25 | smell: 4.5 | taste: 4.25 | feel: 4.25 | drink: 4.25