Here is what the Brewer Says:
Enjoy the clover honey hue and tropical nose. Simultaneously Punchy and soothing with a big body and a finish that boasts pineapple and grapefruit. Flower power is hopped and dry-hopped five different times throughout the brewing and fermentation process.
IBUs:75 ABV:7.5%
Malt:2-Row, Honey malt
Hops:Columbus, Cascade, Ahtanum
Dry hop:Simcoe, Amarillo, Centennial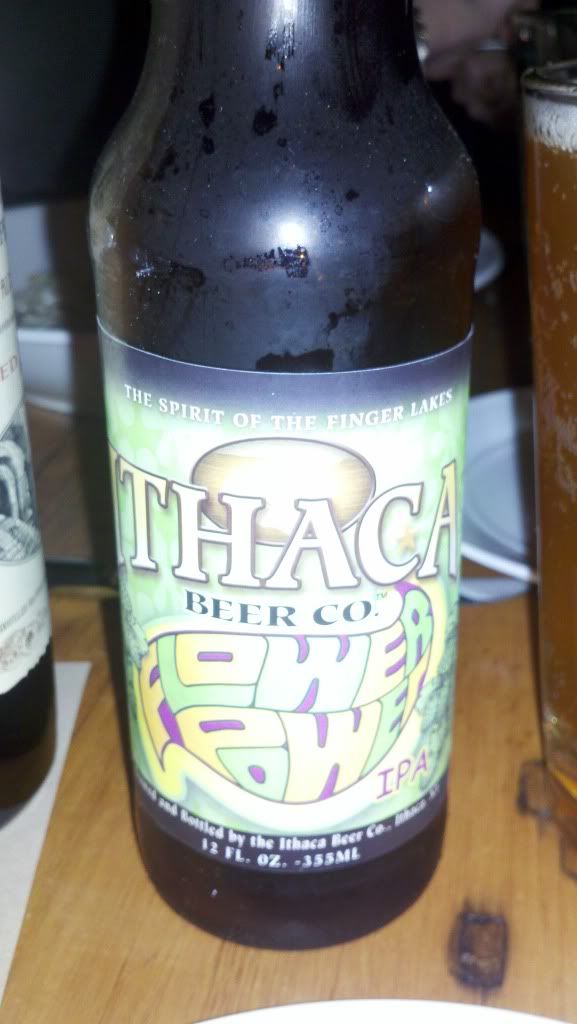 My Thoughts
:
The color was a very hazy orange with a slight white head that went away after about 3-4 minutes. The smell was very floral and super hoppy. The smell had me thinking this beer was way more hoppy than 75ibu. The first taste of this brew is very bitter, but quickly a little sweetness and breadiness kicks in to mellow it out. It then returns back to a nice crisp bitter finish. Also, At the end I got pine and grapefruit flavors that I didn't initially taste. I knew this beer was complex but didn't realize how many kinds of hops they used until I did some more research. I am very impressed they got this kind of balance and quality of flavor out of that many hop varieties! Flower Power has medium body and decent carbonation! Overall I was a fan of this beer and I wouldn't hesitate to get it again!
Serving Type
: Bottle
My Rating
: Overall 92/100
look: 4.5 | smell: 4.5 | taste: 4.75 | feel: 4.5 | drink: 4.5