Here is what the Brewer Says:
Explore the extremes of hops, and experience all of their bitterness, flavor and aroma with this Double I.P.A. An extreme, super-assertive and satisfying amount of American hop character is balanced with a toasty, caramelized, intense malt presence.
8.2% a/v | 84 OG (20°P) | 168 IBU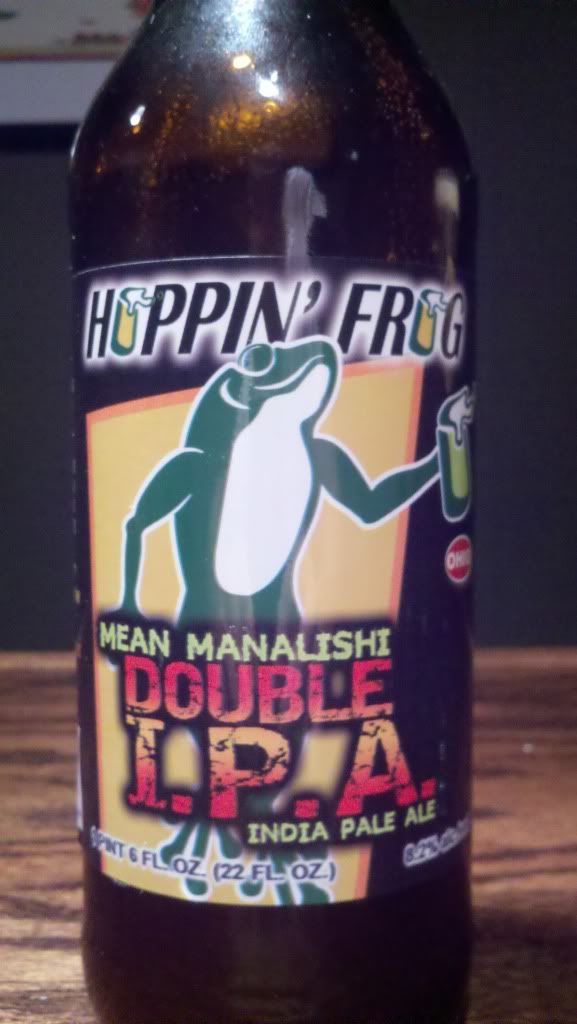 My Thoughts: This Double IPA looks somewhat cloudy and unfiltered with numerous particles floating around in the beer (they had zero effect on taste or drinkability. It pored with a slight white foamy head that dissipated within a couple minutes. The initial smell was super hoppy. I smelled a fruity grapefruit and a hint of sweetness. My first sip had me very excited because the hops exploded from start to finish. As I continued through the 22oz bottle the malt and caramel taste started to come out of hiding a little, but this beer is all about the hops and bitterness. The 8.2% ABV rating is totally hidden by the over the top bitterness. (This beer is rated at 168IBU!) The body of this brew is slightly above average with decent carbonation. I personally didn't mind the assault on my taste buds and I found this beer to be very enjoyable as a HopHead. If you are not a huge hop lover this beer would probably not suit you. At $11 for a 22oz bottle it isn't cheap either, but it is worth every penny in my opinion!
Serving Type
: 22oz Bottle
My Rating
: Overall 89/100
look: 4 | smell: 4.5 | taste: 4.5 | feel: 4.5 | drink: 4.5