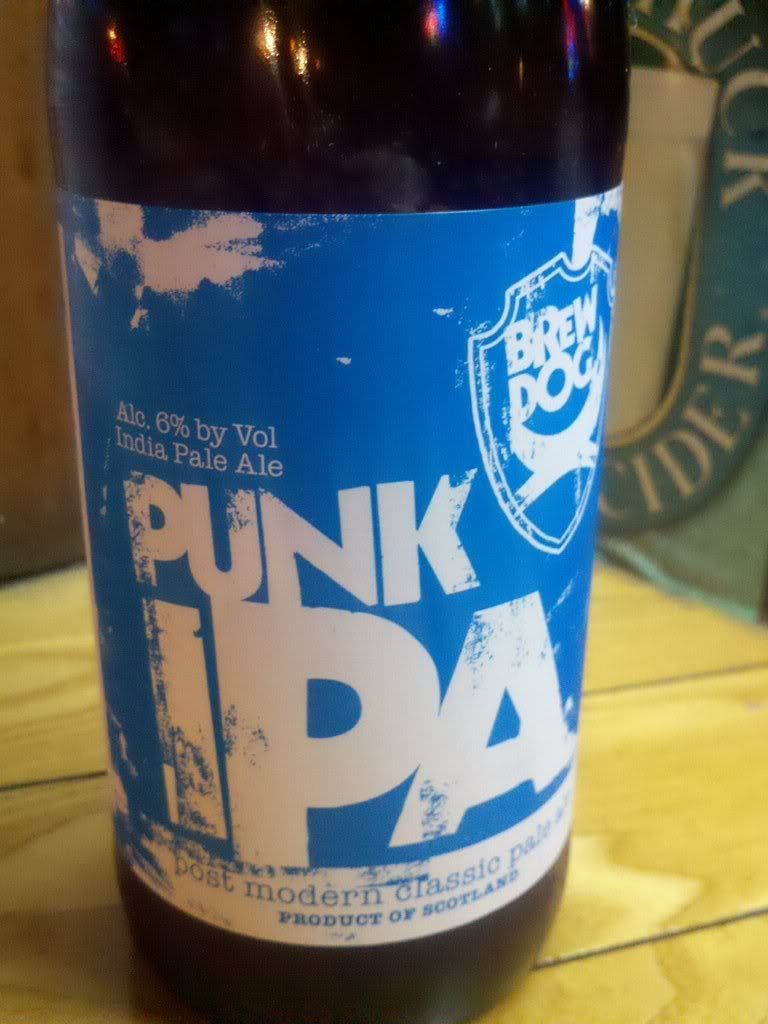 Here is what the Brewer says:
This 6% trans-Atlantic fusion IPA is light golden in colour with tropical fruits and light caramel on the nose. The palate soon becomes assertive and resinous with the New Zealand hops balanced by the biscuit malt. The finish is aggressive and dry with the hops emerging over the warming alcohol.
This fresh, full flavour natural beer is our tribute to the classic IPAs of yester-year. The post modern twist is the addition of amazing fruity hops giving an explosion of tropical fruit flavours and a sharp bitter finish.
Malts:Marris Otter Extra Pale Malt
Hops:Chinook, Simcoe, Ahtanum, Nelson Sauvin
My Thoughts
: This brew pours a slightly hazy golden color with a little foam out of the big 22oz bottle. The smell for an IPA with 68IBU was very sweet to me. The maltly sweetness really overpowered the smell. I could barely detect the hints of pine and citrus. As far as taste, this IPA does a little better job at conveying the hops, but still the sweetness of this IPA is surprising. Both malt and yeast flavors overpowered the hops in the beginning and middle of this drink. It wasn't until the very end and the aftertaste that I got my first real hints of hops. A touch of pine, grapefruit and citrus at the end really saved this beer from being pretty bad. Even with that malt and yeast the beer still felt pretty thin to me and the low/medium carbonation really didn't do much to help anything. I personally wouldn't get this again, but if you are a hophead who doesn't mind a sweet and yeasty IPA then by all means go for it!
My Rating:
Overall 35.5/100
look: 4 | smell: 2 | taste: 1.5 | feel: 1.5 | drink: 1