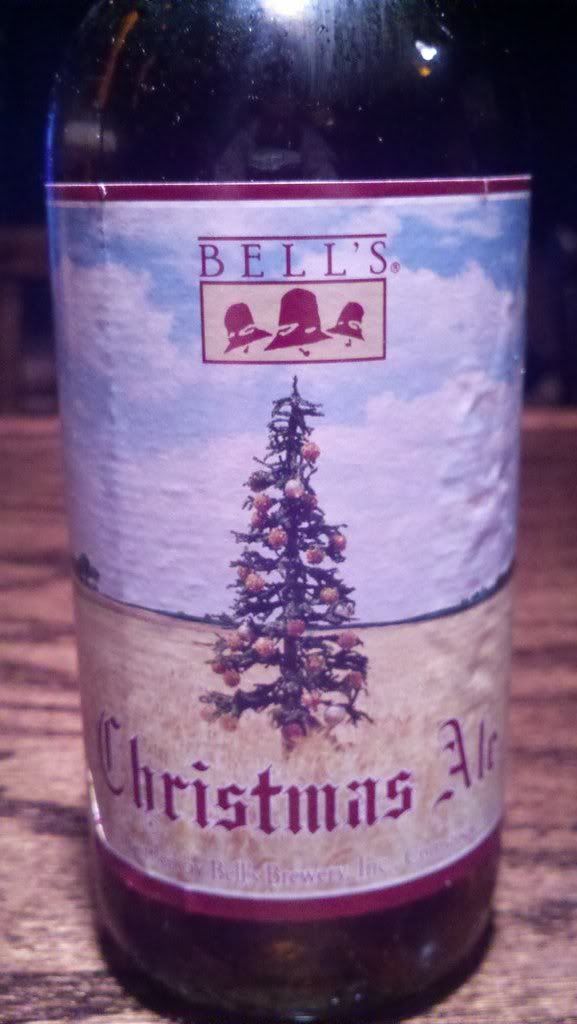 Here is what the Brewer Says:
The basic inspiration for Bell's Christmas Ale was to create a sessionable holiday beer, using locally grown malt, which would stand apart from the array of spiced winter warmers that are typically introduced this time of year. In contrast to many other seasonals, Christmas Ale doesn't contain any spices: all of the dry, toasted notes & subtle toffee flavors come from the 100% Michigan-grown barley, custom malted by Briess Malting, while a blend of hops from Michigan & the Pacific Northwest lend earthy, herbal aromas. At 5.5% ABV, it stands as a smooth, highly drinkable beer intended to complement holiday menus.

Alcohol by Volume: 5.5%
Original Gravity: 1.058
Shelf Life: 6 months
My Thoughts:
This beer pours a clear amber color with very little head. The smell was not spicy at all and I could really only smell a slight malt sweetness. I never read the "what the brewer says" before drinking a beer because I like to let my palate speak for me. When I had this beer I turned to my friends and said this is not what we are used to for a Christmas Ale (referencing Great Lakes and Thirsty Dog). There was zero extra spice flavors and the hops, malt and barley were the only things "speaking" to my palate. The balance of this beer is excellent. It isn't too sweet and it isn't too bitter. There are hints of earthy and toasted flavors but no flavors really stand out over the others. The body and carbonation of this beer were medium. Overall this beer was very drinkable. Bell's really did go a totally different direction for their Christmas Ale and in a side by side tasting with other Christmas Ales there would be no question which is the Bell's!
Serving Type
: Bottle
My Rating
: Overall 75.75/100
look: 4.25 | smell: 3 | taste: 4 | feel: 3.75 | drink: 4