Here is what the Brewer says:
This extreme Double Imperial IPA is brewed with American Cascades and English First Gold hops for a deliciously unique hop profile. Bitter, malty, with a definite alcohol note, this beer is one of our most assertive and extreme.
ABV: 9.2% IBU: 100+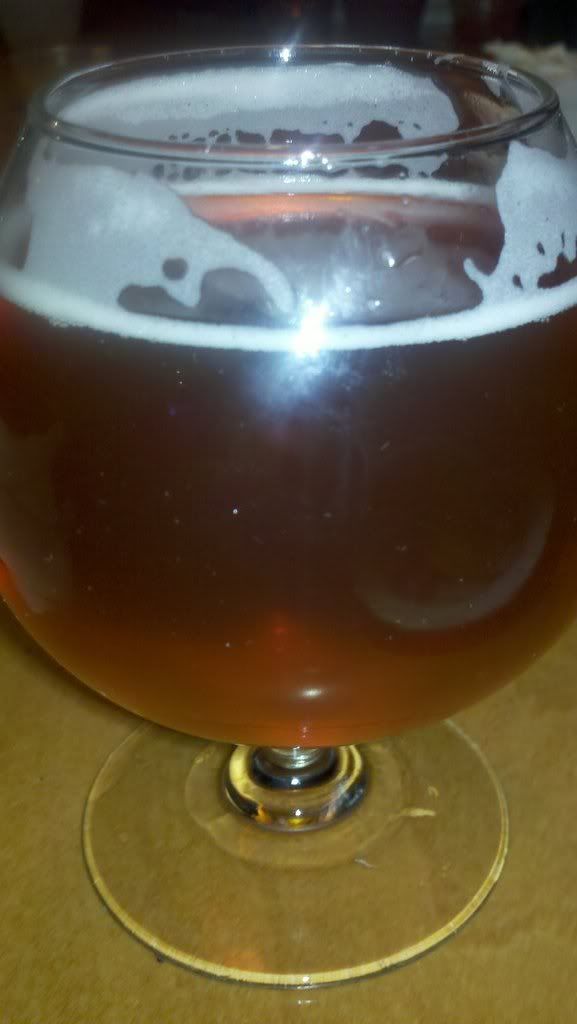 My Thoughts: The beer poured a very hazy orange color with a little head and lots of lacing! The smell was very earthy...almost grassy. I also smelled a pretty significant amount of sweetness and citrus. The nose continued on into the taste. The caramel sweetness came through at first, during, and even in the aftertaste. The sweetness that you taste throughout is balanced by a boat load of hops that give it a citrus, orange and grapefruit bitterness. The beer had good body and medium carbonation. Drinkability for me was slightly above average. Being picky, I wish this would have toned down the sweetness a bit and let the hops do more of the talking. That being said I would recommend trying this....but make sure you are ready because anything you drink after this might not taste the same because this is one powerful brew!
Serving Type: Draft
My Rating: 85.25/100
Look-4 Smell-4.25 Taste-4.25 Feel-4.5 Drink-4.25