Here is what the Brewer Says:
Similar to the Wipeout IPA brewed in Carlsbad. This is the original San Diego IPA. We have been brewing this beer since we installed the brewery in 1992. Big and Bitter like theWipeout. A true beer lovers beer.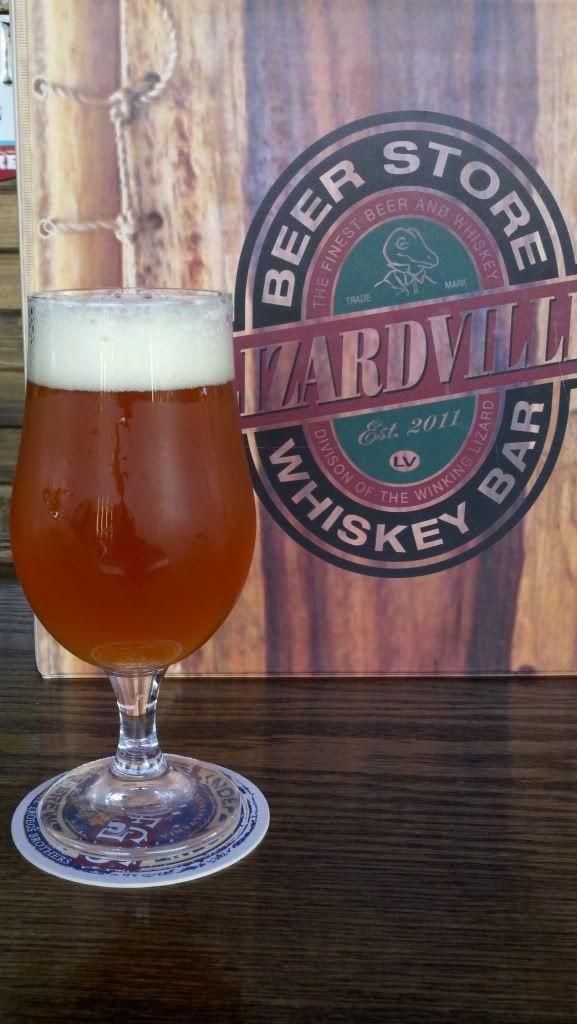 When I attended the International Beer Fest a few months ago I had a chance to sample the Swamis IPA. I really enjoyed it, but it is nearly impossible to truly gauge a beer when sampling so many different types. Recently,
Lizardville
tapped a keg of Swamis IPA that they obtained from the International Beer Fest so I made sure to be one of the first people there to review and enjoy this tasty brew.
My Thoughts:
The beer poured a very hazy orange with a thick white foamy head. The smell was of fresh grapefruit, mango and other citrus fruits, very pleasing! The taste continued the grapefruit theme. Strong fresh grapefruit are with you throughout this brew and are complemented nicely with a slight bready malt backbone. There is also a touch of pine bitterness that is detected right at the end, and the lingering bitterness makes you want to have another sip. The body was mildly creamy with a sticky hop texture and was mildly carbonated. Overall I found this beer to be very drinkable, so much that I ordered another glass before leaving because who knows when I'll get to have this brew again! At 7.4% ABV this beer was very drinkable and I would recommend trying this if you are lucky enough to stumble upon it.
Serving Type: 16oz Draft
My Rating: Overall 90.5/100
Look:4.75 | Smell:4.5 | Taste:4.5 | MouthFeel:4.5 | Drinkability:4.5