May was another very good month for reviewing craft beer. So good in fact that I had two brews score in the mid/upper 90s!! Here are the top three that I had the pleasure of reviewing. If you see the Avery on shelves pick it up very soon for optimal freshness. Willoughby Brewing will also be expanding the Peanut Butter Coffee Porter outside of the Brewpub to places like B-Spot and XYZ in the coming months!!
Avery Brewing Maharaja Imperial IPA 97.75/100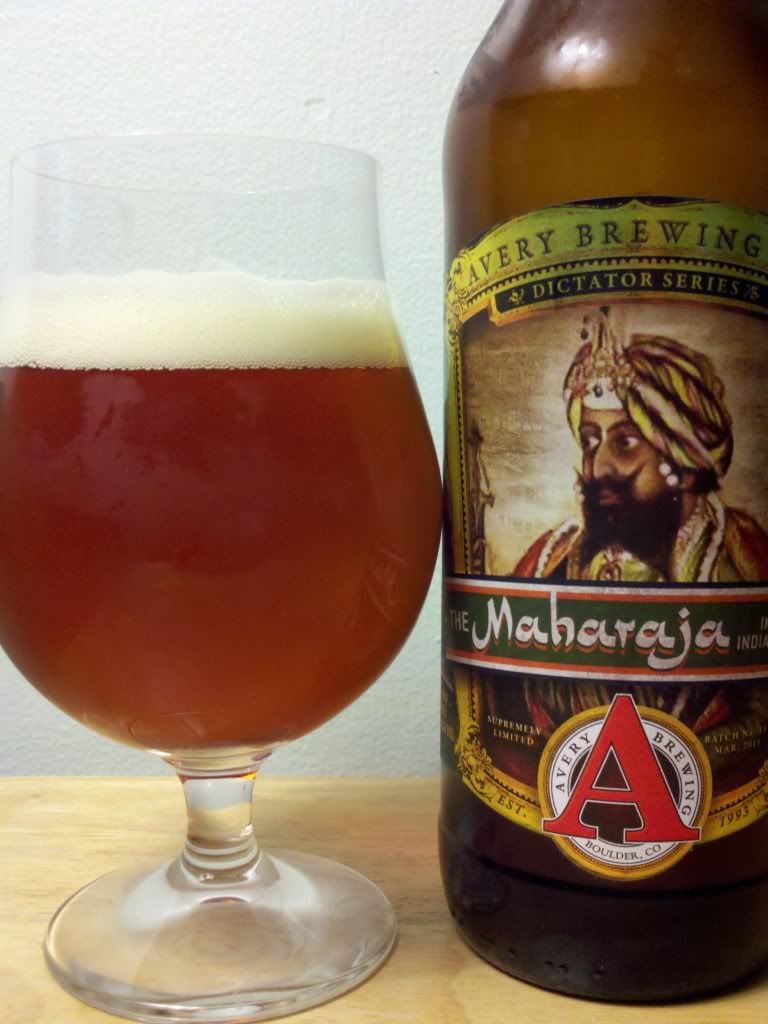 Outside of reviewing individual craft beers I also had the pleasure of attending the International Beer Fest at the IX Center. To check out my review of the 1st session
click here
! To see a list of all the award winners
click here
! Finally, if you are looking for a good craft beer event in June, check out the
Fat Head's Brewers Brawl on June 11th
!