Review #124
First, I must thank
@gretlawn
for some of the best, and funniest, note taking while
@slawn34
and myself teamed up to review Evil Brewing Yin, Yang, and then the mixture of the two. I stumbled upon these two fine craft beer people at Lizardville recently and I'm glad I did because it gave us a chance to do a very fun review together.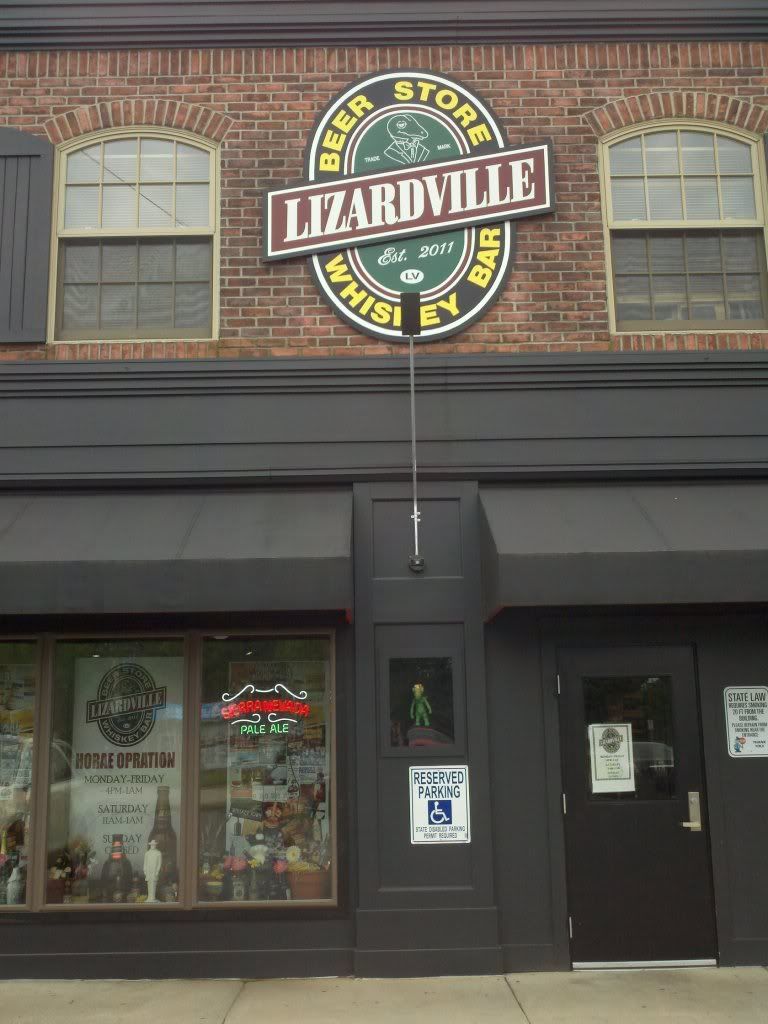 Here is what the side of the bottles say: "This is one half of a Black & Tan. Not just any Black & Tan, but one where a toasted smug hoppy fella get together to make a sublime Taiji balance. Mix the Yin and Yang together (or enjoy by themselves.)"
Each bottle is 11.2oz and is 10% ABV
Our Thoughts:
Yang-This beer was completely transparent and copper in color. The nose was strong of grapefruit and the flavor followed it perfectly. This was one very smooth Imperial IPA and there was not one hint of the 10% abv lurking in our glasses. By itself the Yang is one hell of an Imperial IPA and I'd buy another bottle were it not $7.00 for an 11.2oz bottle!
Yin-The color was black and opaque with tan lacing. The smell was a smoky and there were hints of bourbon. When drinking it three words described it best...bitter, smoke, chocolate. The body was average and the 10% ABV in this one was prevalent.
Yin and Yang--When together the smell of the stout dominated the wonderful grapefruit of the ipa, and the abv of the stout also was clearly noticeable. The best way to describe the combining of the two would be a Goose Island Nightstalker (just not quite as good.) We agreed that the black and tan combo was good, but we wondered what a 1/3 yin and 2/3 yang black and tan would taste like because we wanted more of the ipa to stand out.