After talking with Chef Michael Nowak of Bier Market/Bar Cento and Market Garden he invited me down for a walk through of
Market Garden Brewery
. I decided to head down during the afternoon on Thursday June 16th to see how things were going. When I arrived there were people working everywhere. In fact, they were also in the process of getting their fire inspection done which made things a little hectic for everyone. 120db of blasting fire alarms had everyone covering their ears and running outside! To keep things simple, and so I wouldn't be in their way, we did a quick walk through just to give me an idea of the amount of space they are going to have. Brewer Andy Tveekrem was busy brewing when I arrived which limited my access to him, but I really hope to have a chance to sit down with him soon to talk about the brews and what his vision is for the different styles they will have on tap. I did have to chance to have a quick sample of the stout, which is Chef Nowak's favorite, and I agree it was a mighty tasty brew! Here were some of the highlight pictures.
There is a wonderful outdoor patio space which includes a large fireplace.
A large and open front bar that had some really amazing visual features such as the stone wall and a one of a kind cement bar.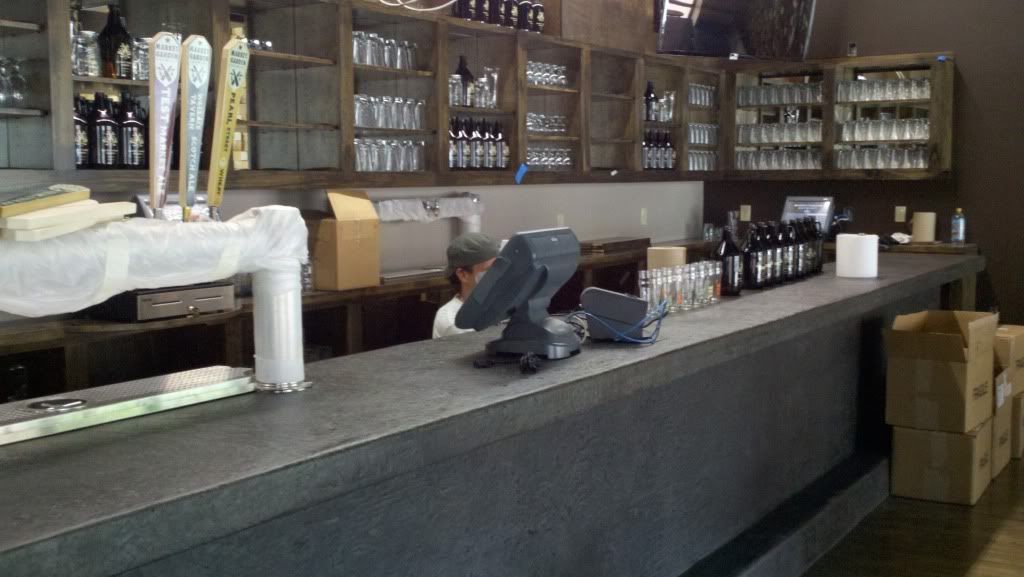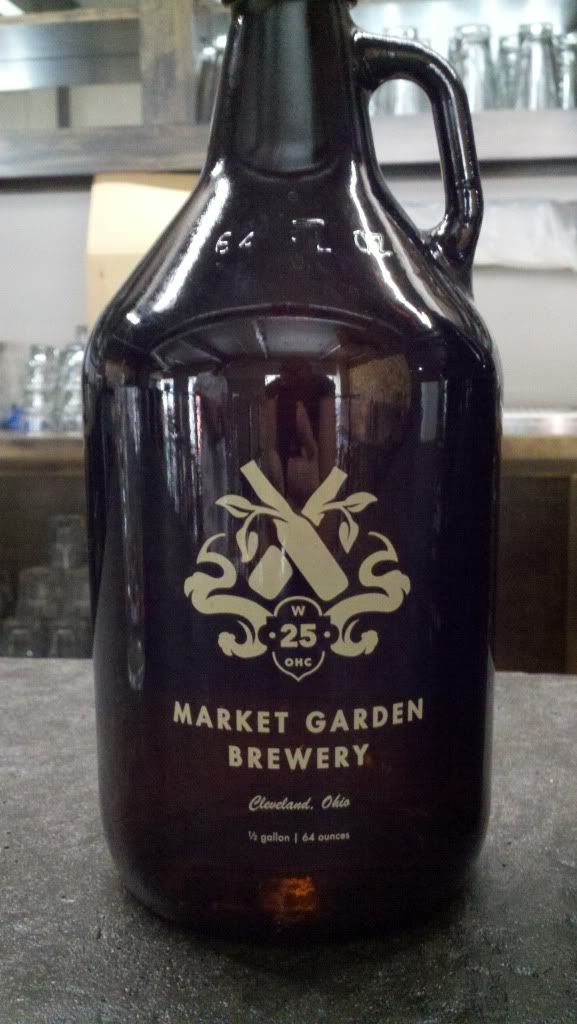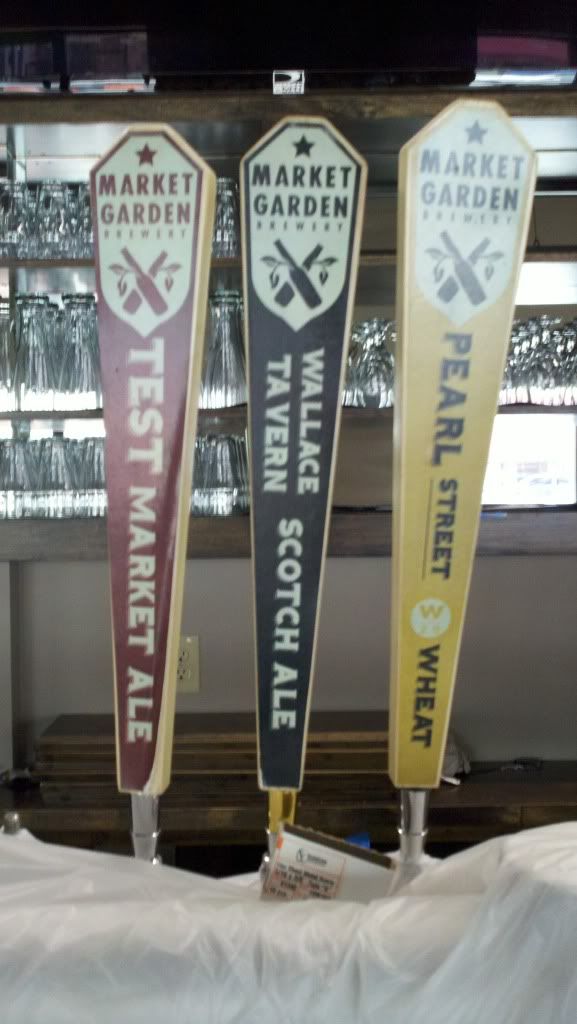 There is also a large room off of the front bar area that will also be used for dinning and have direct, open access to the patio area. Further toward the back of this room they have pull out doors in case they want to block that area off for private parties/events.
The upstairs kitchen area.
These are the holding tanks downstairs. Chef Nowak explained that they are also going to utilize all of the downstairs square footage as well, by having a down stairs kitchen that includes a chefs table with a clear view of the kitchen and the beer holding tanks. The last part of the basement will also include a large fireplace and even more seating for dinning or for private events.
If Bar Cento, Bier Market, and Great Lakes were not enough to fill your craft beer wishlist in Ohio City, just wait until Market Garden opens their doors. I for one am very excited to see just how they are going to tie the craft brews in with the food!
Also, be sure to check out the very detailed preview by
Cleveland Hops
for even more information!