Here is what the Brewer says:
The discovery of the true I.P.A. (India Pale Ale) made right here in Slippery Rock. The British added hops to oak barrels to help preserve the beer for its long voyage to British-controlled India. Brewed in this same English tradition, we dry-hopped our ale, giving the beer a very aromatic quality.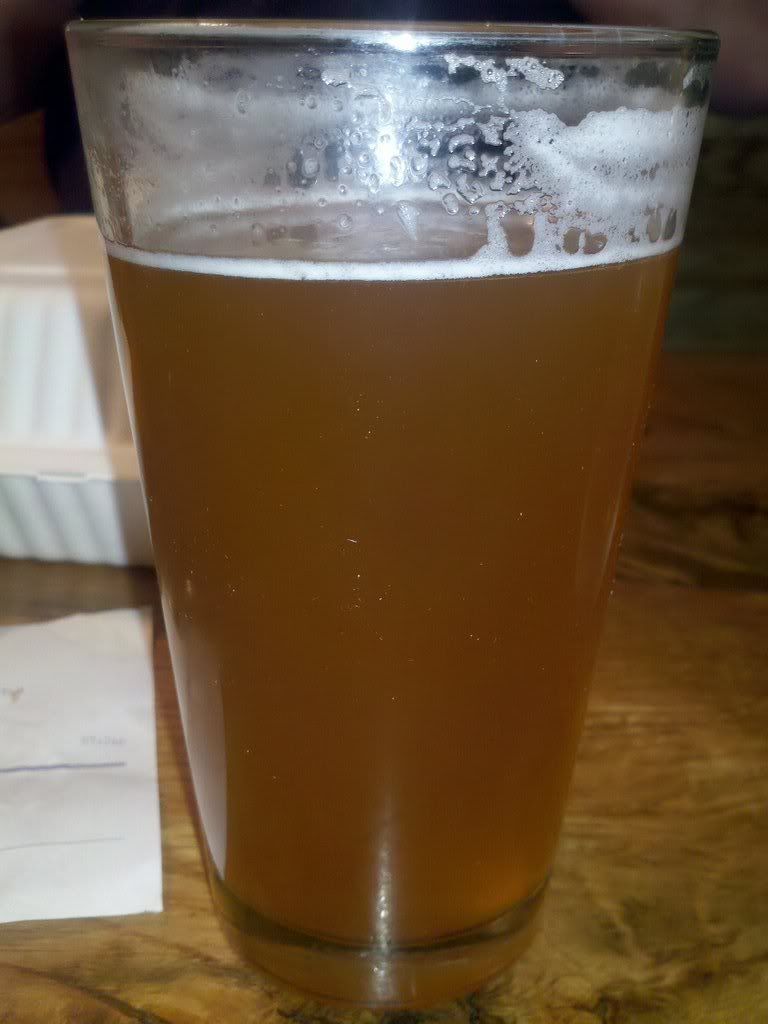 My Thoughts: This beer poured a hazy orange with head that remained around the rim and provided significant lacing throughout the drink. Both grapefruit and citrus came through pretty strong on the nose. The taste went in a different direction that I thought based on the nose. I was expecting more hops. Instead this beer is mildly hopped and smooth. Sure the grapefruit is still
noticeable
, but less in the taste than in the nose. The initial taste has a bubbly characteristic to it but it smooths out nicely by mid-drink. In the end the mouthfeel was a little creamy and very smooth. Drinkability of this brew is good. This would be a good session IPA, one that won't destroy your palate, and it won't that won't hurt your wallet at only $3.50 a pint!
My Rating
: Overall 78/100
look: 4 | smell: 4 | taste: 3.75 | feel: 4| drink: 4