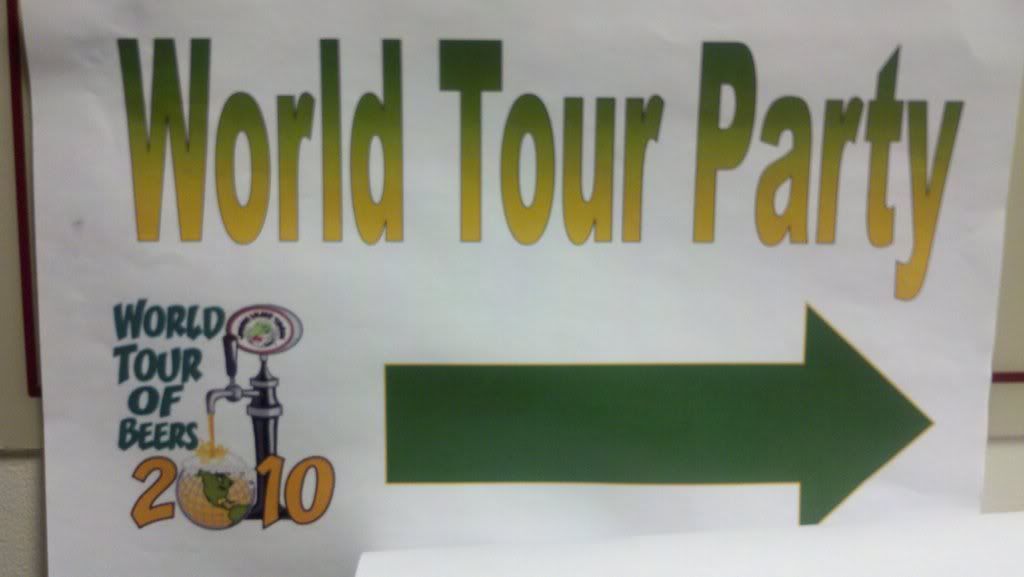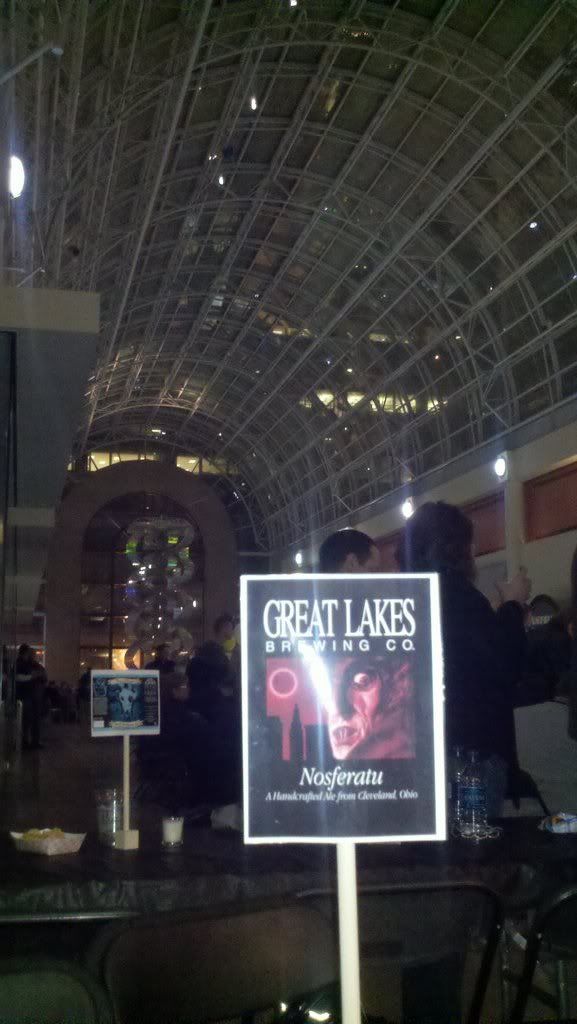 Last night was the
Winking Lizard
2010 World Tour Party at the downtown Galleria. World tourists from Bedford, Independence, Gateway, Lakewood, Avon, Mentor, Brunswick, Macedonia and Fairlawn filled the Galleria. Check-in at the door was a breeze, and the coat check was a nice touch on such a cold Cleveland night. As we walked around, beer stations were located throughout the first and second floors making finding a beer very easy with nearly no wait time. The draft selections were Great Lakes Elliott Ness, Great Lakes Burning River, Sierra Nevada Pale Ale, and Left Hand Black Belt. I managed to have at least one of each of these except the Black Belt because that ran out rather quick. The bottle selections were very good with options that were sure to please all world tourists. I cannot name every bottle I saw because honestly I saw over 50 different selections that were randomly placed at each beer station throughout the venue. This randomness made walking around and "beer stalking" pretty fun! Here are some of the bottled beers I found and drank:
Weyerbacher Double Simcoe IPA
,
Great Lakes Nosferatu
, Hitachino Espresso Stout, and Bell s Kalamazoo Stout. In addition to the beer, the classic Lizard bar food provided was very tasty. Hot dogs and giant pretzels were part of the snack area while ribs, wings, and three types of sliders were available for more of a main course. There was also salad, bread and mac and cheese available to go with the main courses. With a large crowd on hand we only had to wait in line maybe ten minutes because there were multiple food stations set up, a good idea!
The entertainment for the night was the Spazmatics. As usual they put on a great show and the crowd really seemed into the music. There were periodic breaks in the music for multiple giveaways such as TVs, a Goose Island Trip and the 50/50 raffle. I didn't win anything, but there is always next year! This years party was very fun. The food, drinks and entertainment all made the party a hit. We have already signed up for the 2011 World Tour and look forward to the 2011 party!
Good Job Winking Lizard!!!