Here is what the Brewer says:
This is a blended beer that we've been brewing for the past several years and it's recently been gaining in popularity.
For Burton Baton we first brew two 'threads' or batches of beer: an English-style Old Ale and an Imperial IPA. After fementating the separate beers in our stainless tanks, the two are transferred and blended together in one of our large oak tanks. Burton Baton sits on the wood for about a month.
When enjoying the Burton Baton, you'll find an awesome blend of the citrus notes from Northwestern hops melding with woody, vanilla notes from the oak. The wood also tends to mellow the 10% of the beer - so tread cautiously!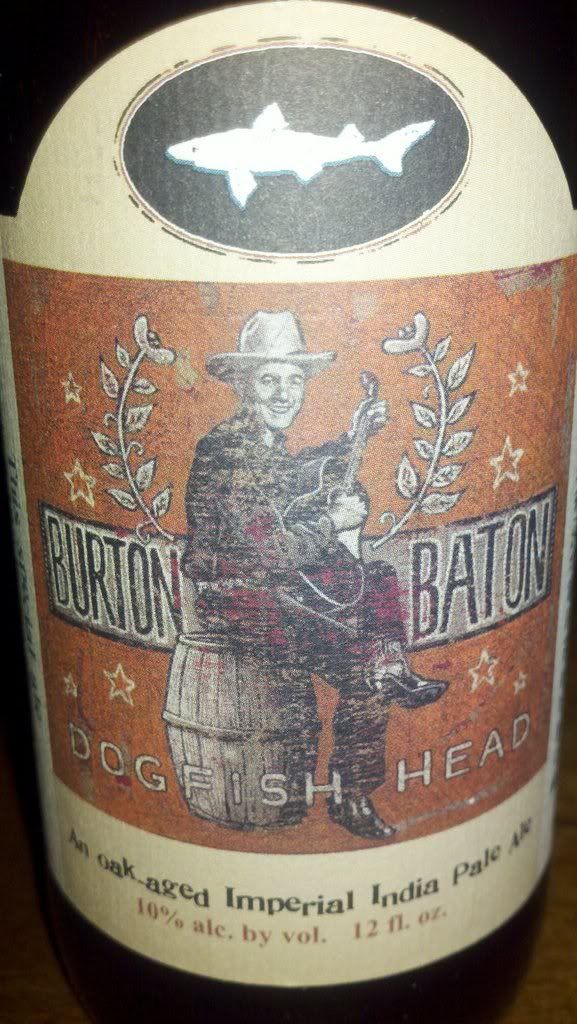 My Thoughts:
The color of this brew is a hazy orange/brown. It poured with very little head out of the bottle. The smell was absolutely wonderful. Warm, earthy sweetness hits your nose right along with the citrus and pine hoppiness. The first taste is 90min IPA...bitter and citrus. The taste then turns into a sweeter caramel malt flavor and the oak starts to come through. In the end the bitterness returns and you are left with a wonderful lingering taste. The flavors are all so well blended and smooth you just want to keep sipping on this brew! Body is a little heavier with average carbonation...this combination leads to great mouth-feel from start to finish. The drinkability of this brew to me is very high. The 10%ABV is so well hidden you think it might be closer to 7-8%. This is a brew that you pour into your snifter and sit back and enjoy the genius that went into brewing it!
My Rating:
Overall: 93/100
look: 4 | smell: 4.5 | taste: 5 | feel: 4.5 | drink: 4.5