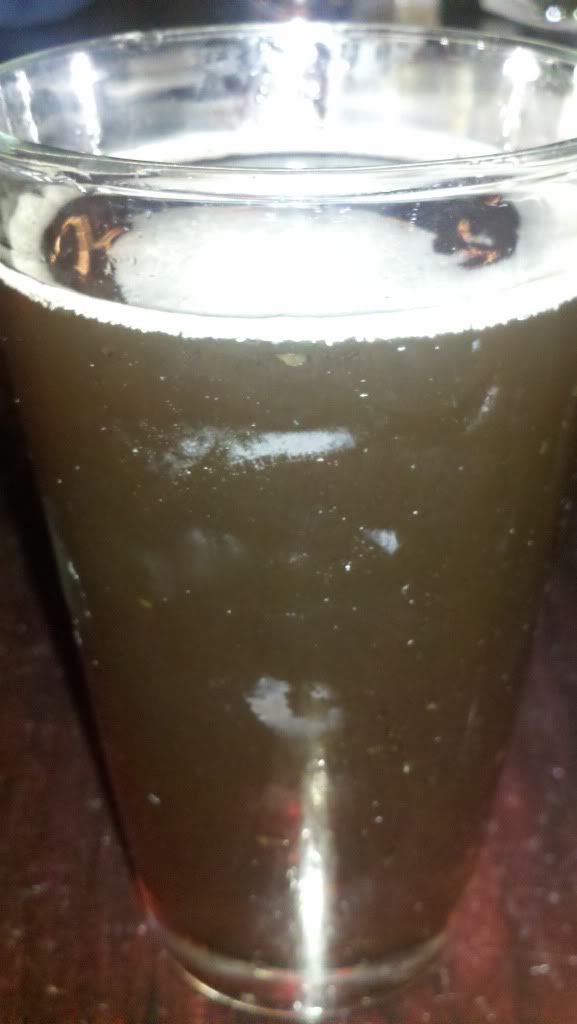 Here is what the Brewer Says:
An absolute fall classic! this year we "hacked and slashed" 225lbs of locally grown pumpkins to bring you our ever popular and always delicious pumpkin ale. Creamy with a medium body and subtle hints of pumpkin spice, this beer has been know to be called "pumpkin pie in a glass!"
4.6%Abv 13ibu
My Thoughts: This brew poured a dark and cloudy brown in color with a slight white head. The smell to me was just like pumpkin pie. I smelled cinnamon, nutmeg and of course lots of pumpkin and pumpkin spice. The smell carried right over to the flavor. Those same cinnamon , nutmeg and pumpkin flavors were with you from start to finish with this brew. There was a mild sweet roasted malt characteristic along with a slight bitterness at the end. The mouthfeel was a little thicker and the carbonation was average. I really enjoyed this pumpkin ale and I'd get it again if it were not going out of season right now!
Serving Type
: Draft
My Rating
: Overall 83/100
look: 4 | smell: 4.25 | taste: 4.25 | feel: 4 | drink: 4