Here is what the Brewer says:
Palate Wrecker was originally brewed for the Hamilton's Tavern 2nd Anniversary celebration. It's the most complicated West Coast–inspired IPA we have ever brewed—mashing and sparging with hopped wort, in addition to our hop layering regimen for IPA. By popular demand, it is now released for the world to enjoy. ABV:. 9.5% IBU: 100+
Look: Out of a growler this beer poured transparent dark orange with a small amount of white head.
Smell: This beer explodes out of the glass to your nose. Huge citrus notes of grapefruit and a strong pine presence really make this beer stand out. There is just a hint of caramel sweetness as well.
Taste: The name of this beer is perfect because this is one very intense imperial IPA! Huge citrus, grapefruit and pine match what the nose suggested and then some. There is a fair amount of malt to this brew as well, but it can't even come close to covering up this hop bomb. The lingering bitterness however isn't massive and in the end the taste of this beer is excellent.
Mouthfeel: This beer seems to stick to your palate as you drink it. The bitterness at the end does linger, but as I noted before it isn't nearly as strong as you would think based on first sip. The body was medium while the carbonation was slightly above average.
Drinkability: I'm glad I had the chance to share this growler with some friends because after about 22oz of this brew my palate was tapping out! It is a great DIPA, but I wouldn't recommend this beer to be paired with dinner or even any other brews since it is so strong. This beer is best drank alone so you can fully appreciate its bold hoppy profile.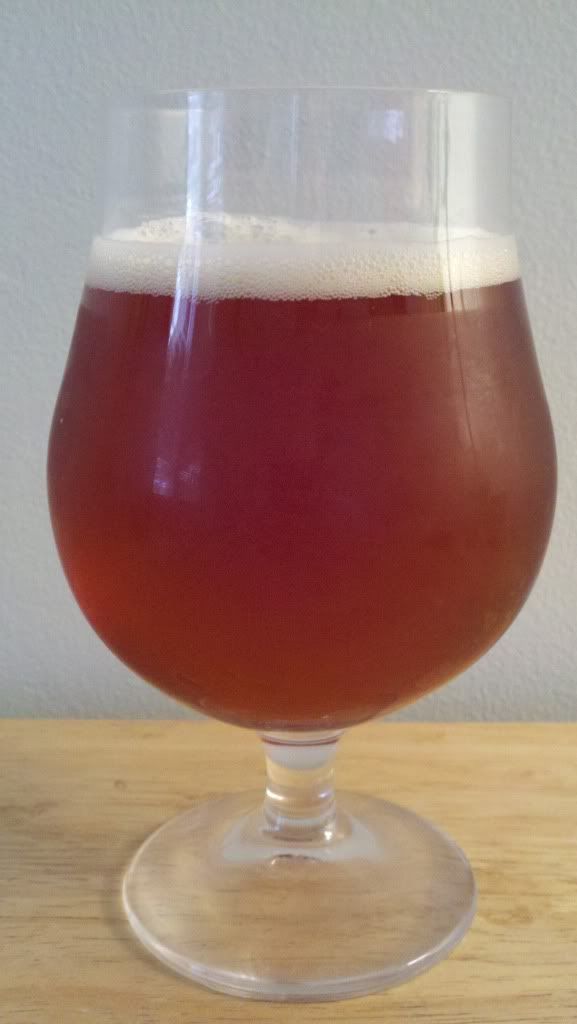 Serving Type: 12oz pour from a growler
My Rating: Overall 93.7/100
Look:4.5 | Smell:4.8 | Taste:4.7 | MouthFeel:4.8 | Drinkability:4.5