I hope you enjoyed Cleveland Beer Week as much as I did! I managed to make it somewhere around Cleveland each and every night. I can't wait to share my week's worth of fun with you!
This year I decided to do a two-part Cleveland Beer Week Recap. The first part will be Friday the 14th through Tuesday the 18th.
Friday took me to Grains vs. Grapes. Since this was the kick-off to Beer Week 2011, I wrote this event up in a separate post which can be found
HERE
.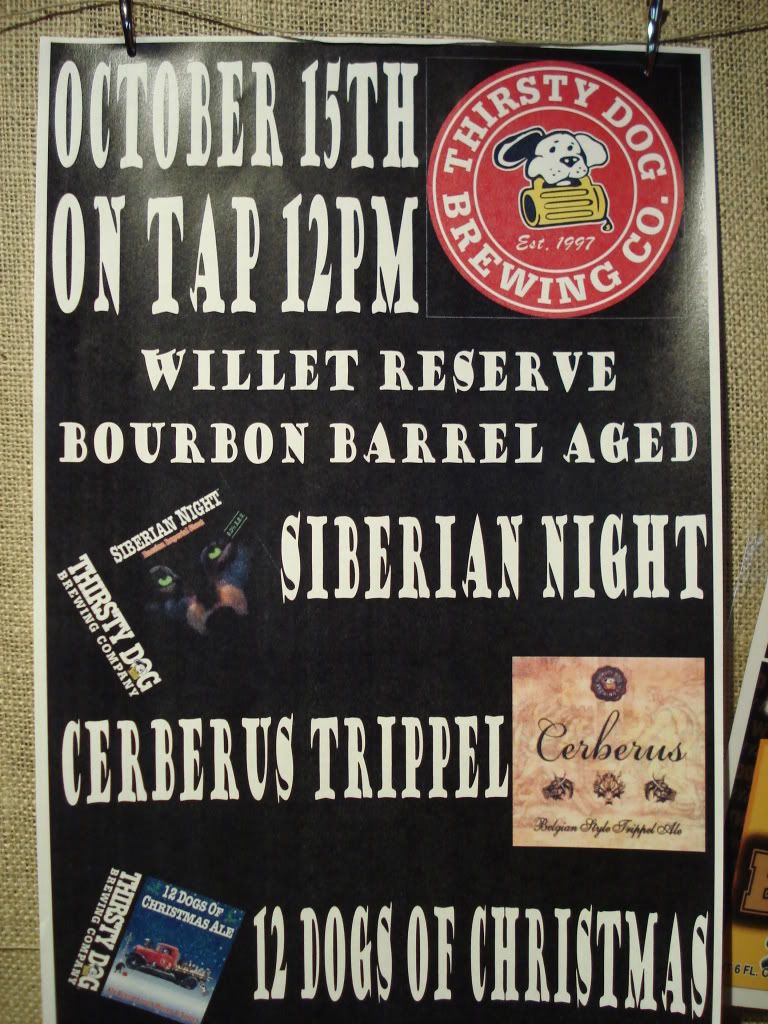 Saturday brought me to Lizardville for the Thirsty Dog Tapping of Barrel Aged Siberian Night, Barrel Aged 12 Dogs of Christmas, and BA Cerberus. All three beers were aged using Willet Reserve Bourbon Barrels. Out of these three, I thought the Siberian Night was a home run. The smoothness of the stout combined perfectly with the extra kick of the bourbon barrel flavors. I really hope to see this in bottles soon! After sampling these three brews, a few of us decided to try the three single hopped beers from Two Brothers. The hops used were Cascade, Centennial, and Columbus. Of the three, I liked the Cascade the best because I thought it had the best balance of bitterness and dryness during the mouthfeel.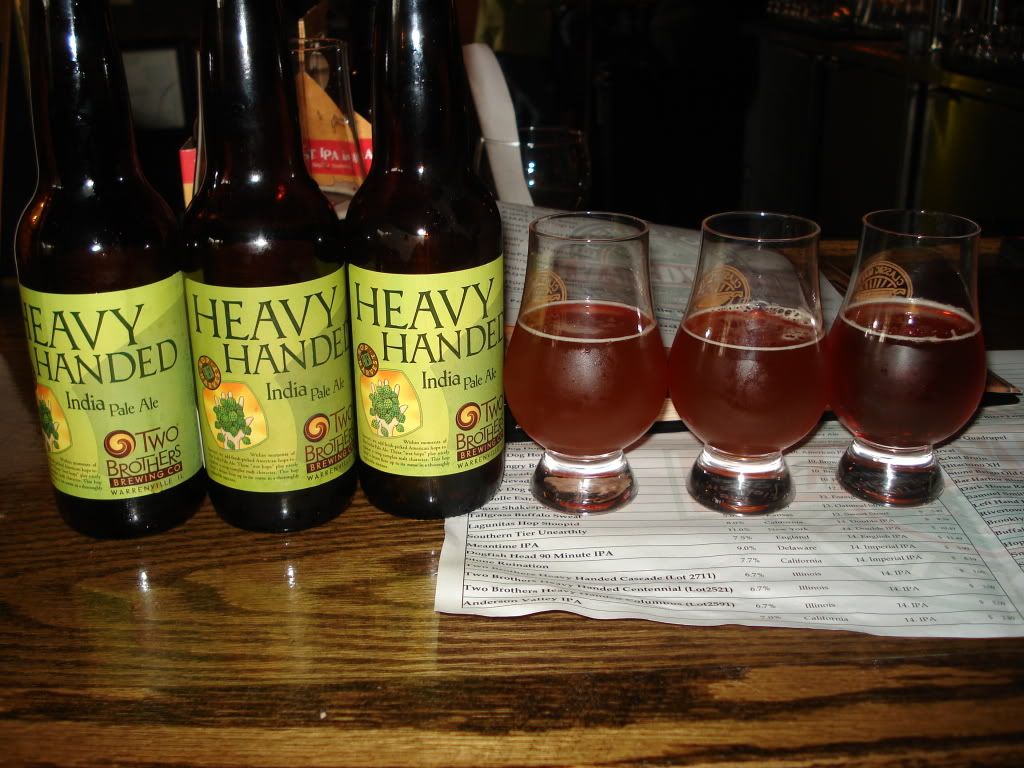 We also decided to sample a few more brews as a group including Buckeye Pumpkin Dead and Weyerbacher Harvest Ale. The Pumpkin Dead had a good amount of spices on the nose and flavor, but it really fell short for me with too light of a body. The Weyerbacher was one of the better fresh hopped harvest ales I've had outside of Founders Harvest, which really impressed us all.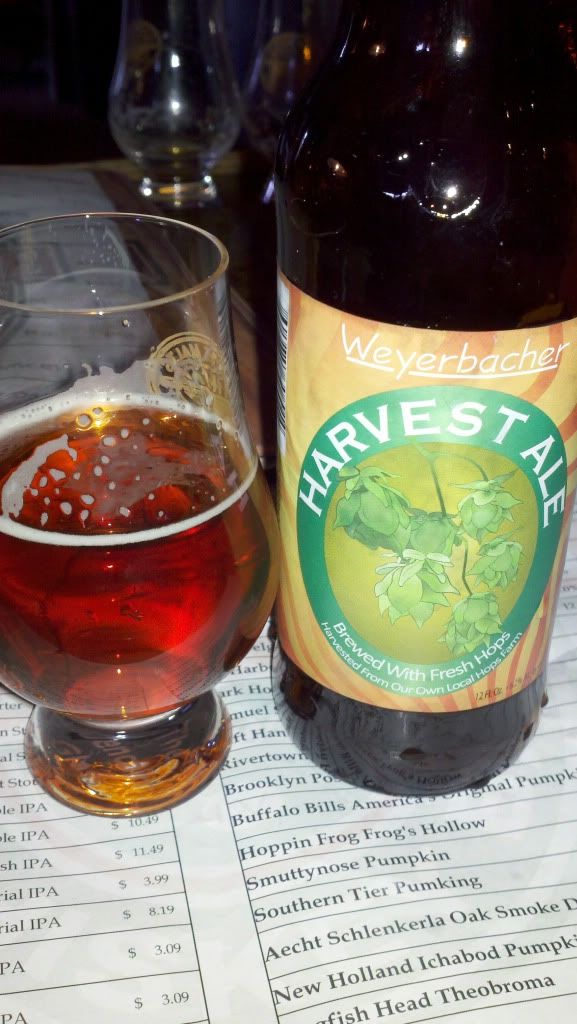 After a great day hanging out with friends at Lizardville, we walked to the nearby Winking Lizard for some food and look who we ran into...NOSFERATU himself! We called it an early night since Sunday was sure to bring on more fun!
Sunday took me to the Tremont Tap House for the Victory Brewing tapping which, coincided with the Browns Game. Victory had four different brews on tap including Village Coffee Brown ale and Mad King's Weisse, an excellent Hefeweizen. If you see the Village Coffee Brown Ale be sure to let me know because it was an outstanding session coffee brown ale that I'd love to have more of! After just a few brews at the Tap House, we headed to Rozi's Wine House in Lakewood for the main event of the evening. Brad Clark from Jackie O's would be tapping 8 of his brews.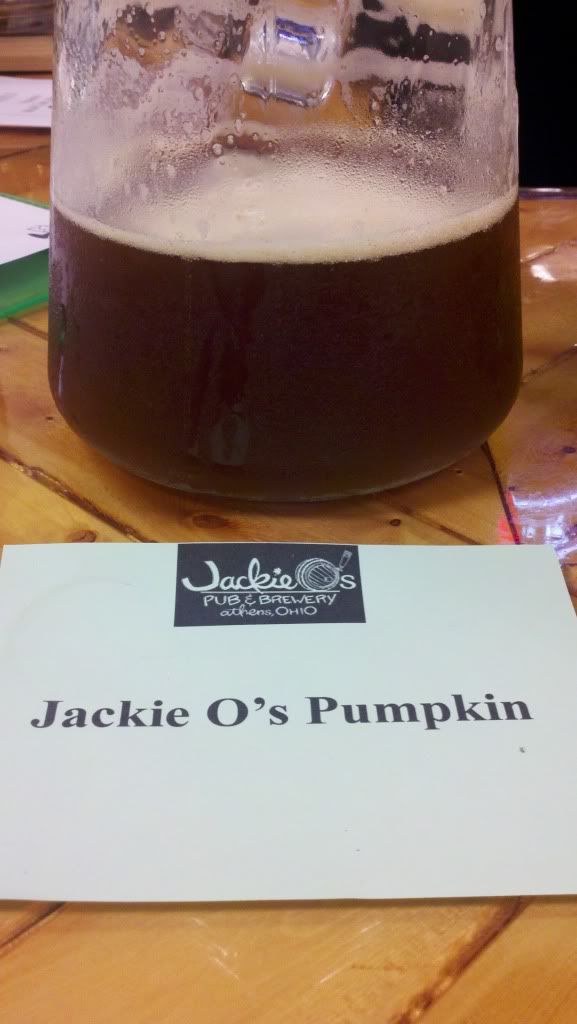 I'm not going to go in depth on all five of these brews, but I will tell you a few things. The Bourbon Barrel Middle of Nowhere Stout was something I would love to have year round on tap in my basement. A close second was the Oil of Aphrodite with its bold and robust flavor and mouthfeel. I thought the Mystic Mama IPA was very good, but not as mind blowing as the other darker brews. A large number of people turned out for the event, but with only one pouring station made it a pretty long wait to get each sample. I would have liked to see a few pouring stations set up around the room which would have let people walk up more quickly to the specific beer they would have liked to sample. That being said, I was very excited that Jackie O's and Rozi's teamed up for this event. I hope to see more of Jackie O's beers make their way to Cleveland in the near future!
I bought tickets in advance for the Willoughby Brewing Company Off Tasting event. This event gave me a chance to learn from Rick Seibt (Head Brewer at Willoughby) and Paul Shick (Member of Homebrewers Group called the SNOBS). I was excited for the opportunity to learn about the off flavors in beer from these beer experts.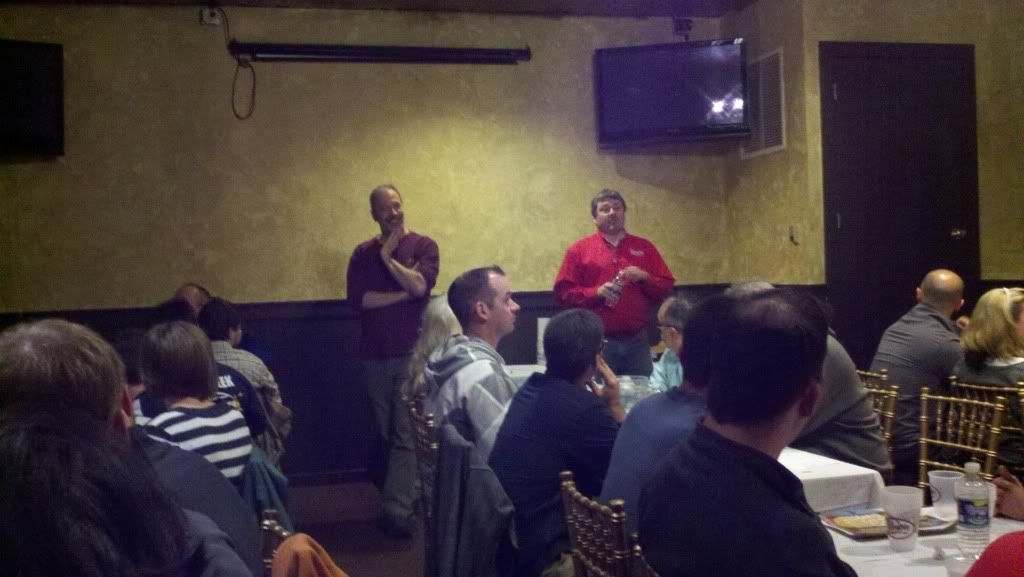 Rick and Paul did a wonderful Job explaining not only the 7 different off flavors, but also gave a great lesson on the proper way to drink and analyze a beer. As much as they encouraged proper drinking of beer, they also encouraged never taking beer too seriously that you no longer enjoy it! I thought this was a great message because even craft beer lovers can get a little too serious about beer!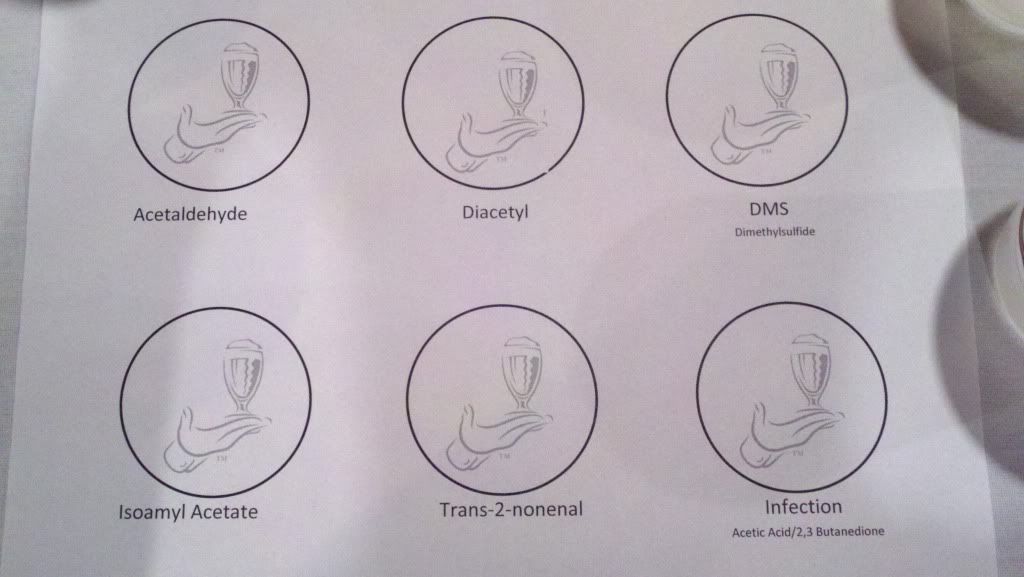 Here are 7 off flavors commonly found in beer and what they smell/taste like.
Acetaldehyde can make beer have a sour apple smell and taste. It also can have sort of a bready mouthfeel.
Diacetyl is probably one of the easiest smells/tastes to pick out. Buttered popcorn is the best way to describe this flavor. It can also cause the beer to have a very slick mouthfeel.
DMS or Dimethylsulfide makes beer smell stinky or skunky. It can give beer a metallic or cooked corn flavor.
Isoamyl Acetate simple gave the beer an odd banana flavor.
Trans-2-Nonenal causes oxidation in the beer which gives a cardboard or wet paper flavor. It can also make a beer extra sticky on the tongue.
Infection, as it suggests, is a rotten, vegetable like flavor that is really unappealing.
Lactobacillus (Lactic Acid) causes beer to get very stick, milky and creamy.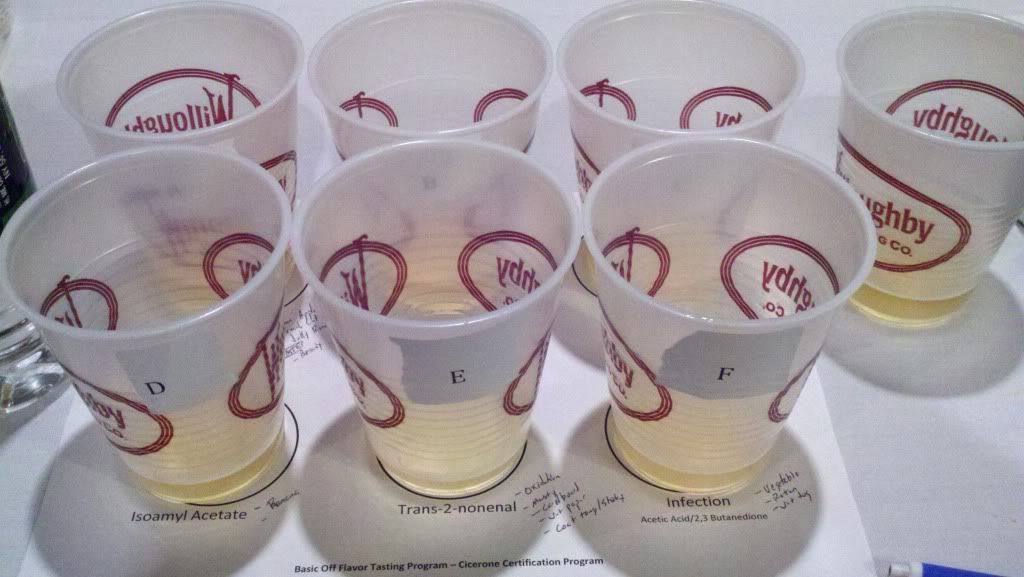 I really hope to attend more events like this because the learning experience was a blast.
Tuesday had me going to Lizardville again because they tapped Green Flash Silva Stout. This was a "can't miss" tapping because it was the first time this beer has even been tapped in Ohio! This stout was aged for 17 months in oak bourbon barrels and then had a chance to age another year in the keg itself. The smooth rich body complimented the impressive oak and chocolate flavors with just a hint of vanilla in the end. I really hope to see this beer again in Ohio because I would be there in a heartbeat for another pour!
After having the Silva Stout, I headed home to meet my fiancee. We then headed north for the Willoughby Brewing Company Cask Night. I already love both Hopnotic and Hop Jam, so I was curious to see how these beers were in cask version. Here are pictures of the casks with the name of the beer and the day it was placed into the cask.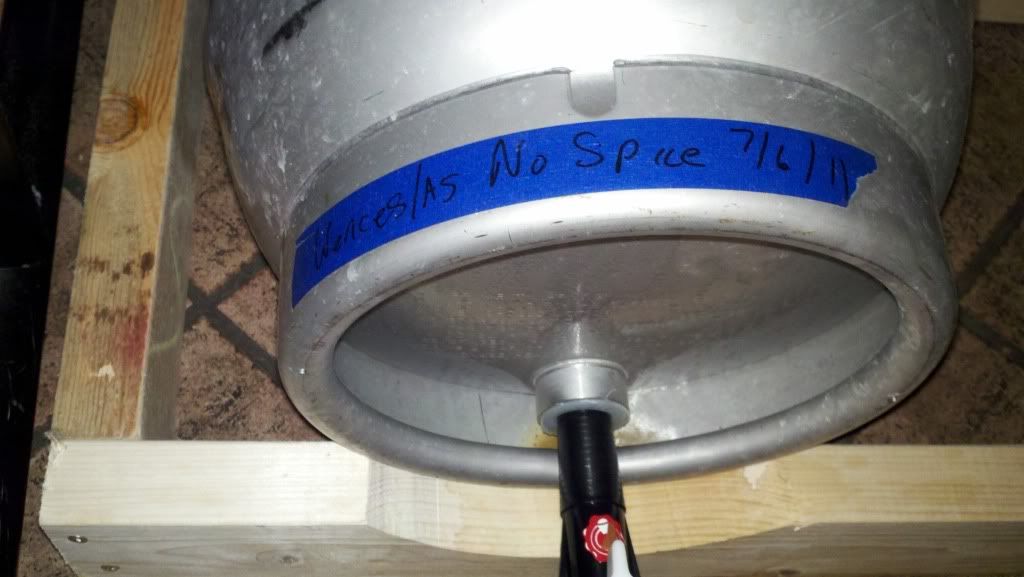 Hopnotic, Brewzilla Aramis, Hop Jam and Wenceslas
The star of the night for me was the Hopnotic. I was blown away by the bold hop bitterness and the smooth cask body. Simply, an out of this world experience and one of the best brews I had so far all week! The Hop Jam was also excellent on cask and was tied for second with the Aramis for me. The Aramis was the single hop used by Willoughby's Brewers to create a beer for BREWzilla. It was fresh, hoppy, and super easy to drink.