On Saturday, October 8th Fat Head's Brewery in North Olmsted hosted their 2011 IPA Fest. This celebration of hoppy brews brought out some amazing choices for everyone to enjoy. I choose to go to the afternoon session this year and was rewarded with a beautiful sunny day and some great company to drink with.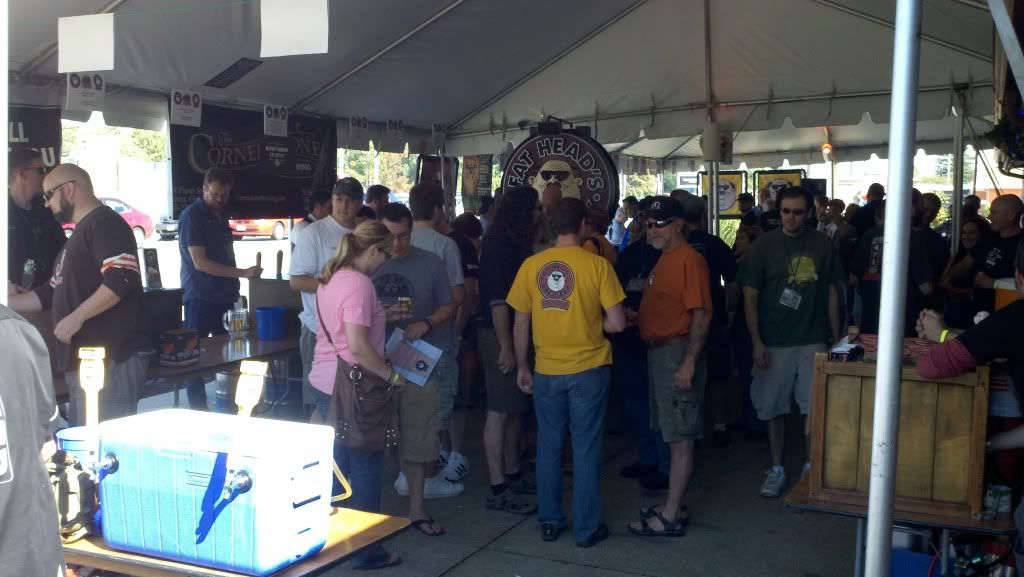 This year's IPA fest featured 31 different beers from 22 different breweries. The state of Ohio was very well represented with 15 different breweries. The set up of the event was outside under a tent which provided plenty of room to move around and get a beer with little to no wait time. When we checked in we were provided with a very nice 4oz glass with the IPA fest logo printed right on it along with a full event guide.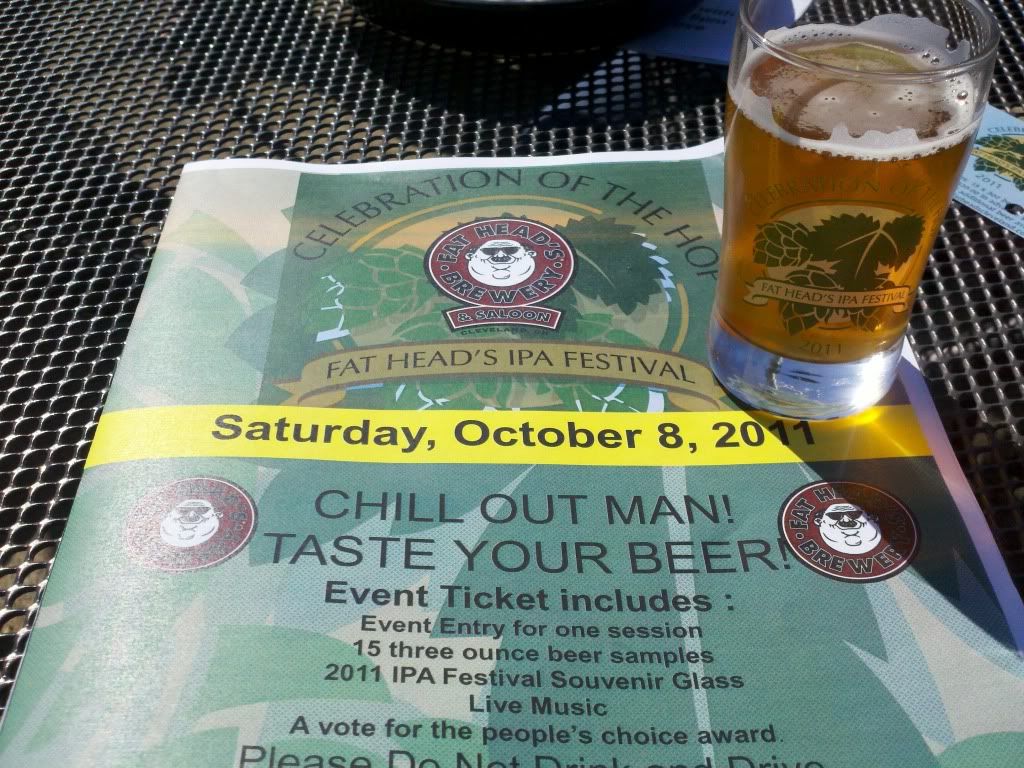 Here is a quick rundown of what I had a chance to sample and a short snippet about what I thought about each brew.
Ironworker IPA by Chardon BrewWerks--Light bitterness throughout, above average malt backbone for an IPA.
Super Fresh H-O-P by Columbus Brewing Company--An amazingly fresh wet hop IPA that really stood out in terms of bitterness without being overpowering on your palate.
Dreadnaught IPA by Three Floyds Brewing Company--This citrus hop forward Imperial IPA is so easy to drink because of how smooth it's body is.
Bodhi by Columbus Brewing Company--Simply one of the best Double IPAs I've had. The color was super light, but the flavor was bold and balanced throughout. The body was crisp and amazingly easy to drink. (Slated to be bottled in January/February)
Tyranny American Pale Ale by LagerHeads Brewing--A very malt heavy American Pale Ale that I didn't think fit in with everything else at the festival.
Hop Dam Triple IPA by Hoppin Frog Brewery--If you want a palate dominating hoppy brew where the bitterness lingers on for eternity this is for you. I found 4oz of this just too overpowering and it took more than a few waters to try to rinse the lingering bitterness away.
76 Imperial IPA by Buckeye Brewing Company--A very tasty Imperial IPA that has a very good balance of sweetness and bitterness.
The Piper India Pale Ale by Cellar Rats Brewery--A balanced IPA that is meant more for being sessionable because of the increased malt backbone.
Hopnotic Double Red Rye IPA by Willoughby Brewing--Today's version really didn't do this beer justice. This is usually one of my favorite brews around town thanks to its hoppy forward nature and rye backbone.
Hopjam by Willoughby Brewing--This black rye IPA was tasting amazing. The spicy, piney bitterness was complemented perfectly by the rye malt.
Moonshadow IPA by Willoughby Brewing--This was the best that MoonShadow has ever tasted. Freshly carbonated the morning of the fest, the citrus flavors of orange and grapefruit really stood out and finished very crisp and clean.
White Rajah by Brew Kettle--Consistently one of the best tasting IPAs you'll find anywhere. Bitter to the point where hopheads love it, and smooth enough for even a non-hophead like my fiancee!
330 by Thirsty Dog Brewing Co--Not a super hoppy brew, more on the malty APA side.
Head Hunter IPA by Fat Heads Brewery--I had this just as a palate checker! Head Hunter is one of my favorite beers ever, and it was tasting just right!
Hop JuJu Imperial IPA by Fat Heads Brewery--I wanted something a little hoppier, JuJu always does that trick nicely!
Bodhi by Columbus Brewing Company--I had to get one more as our time was up. This beer was just too good not to have two!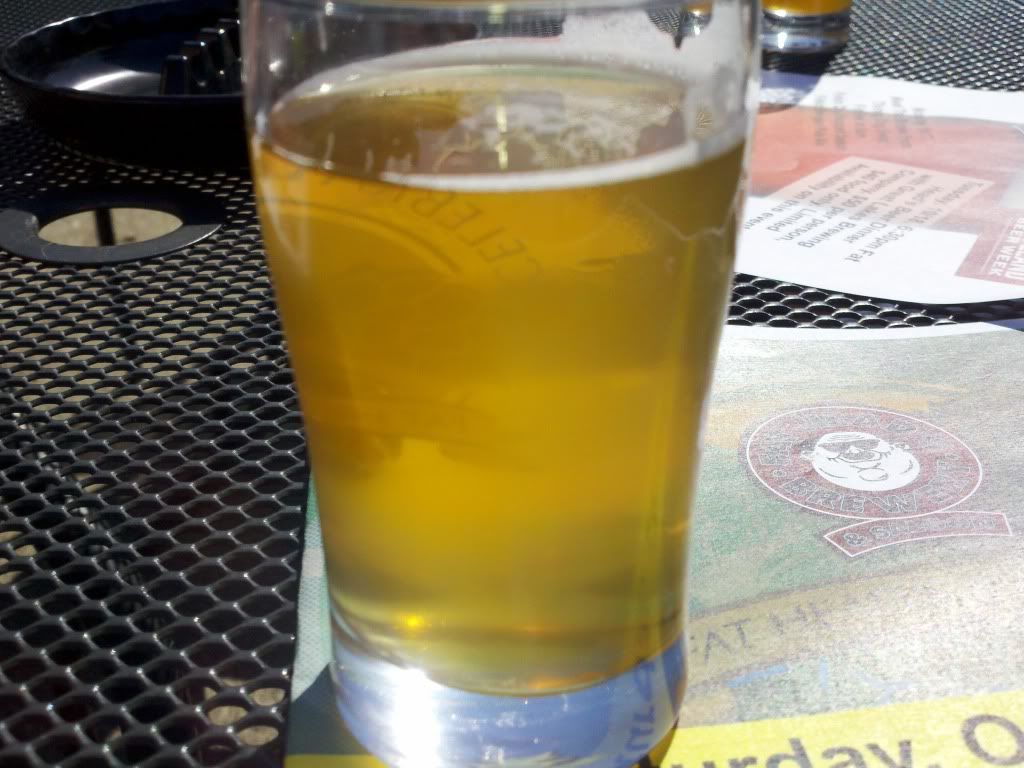 Columbus Brewing Bodhi Double IPA
As you can see I managed to get around and try a fair amount of brews for the day. The key to keeping my palate fresh during all of this hoppy goodness was to supplement a 4oz water after every few beers. This helps not only rinse your palate, but helps keep you hydrated at the same time! So, what were my favorites of the day?
Columbus Bodhi
Willoughby Hop Jam
Willoughby MoonShadow
Columbus Fresh H-O-P
Brew Kettle White Rajah
There were also some awards given out at this event.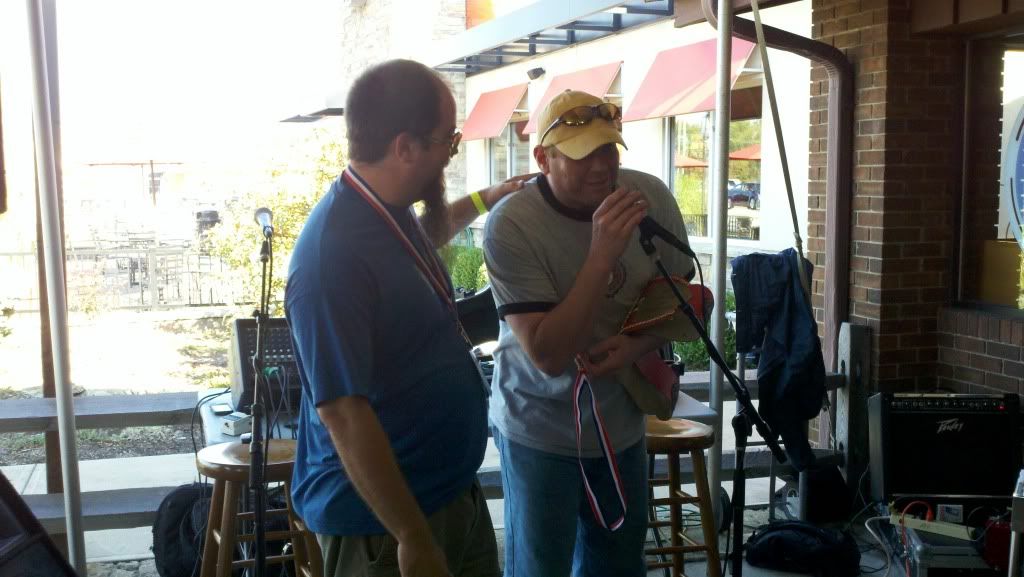 Columbus Brewing won Best Double IPA and the People's Choice Award with the Columbus Bodhi!
Brew Kettle won Best IPA and Best of Show with White Rajah.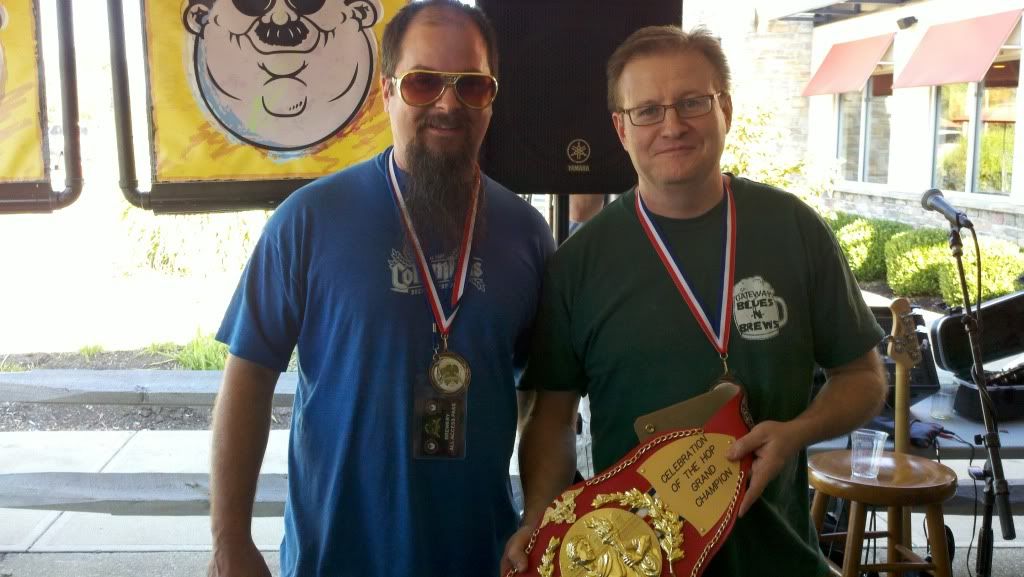 Overall this event was a great success in my eyes. I hope next year that more breweries from out of state will come to the event, because I would love to see if they can steal the hardware from this years winners. Personally I think our local brews are amazing and seeing them compete for the top spots yesterday was a blast! Cheers!
All thoughts and opinions expressed in this review are 100% my own.