Here is what the Brewer says:
In our constant evolution as a brewery, we've developed on undying drive to meld the organic and the mechanical. Perpetual IPA utilizes our hopback and dry-hopping to engineer a bold Imperial Pale Ale. Perpetual IPA is 7.5% ABV and 85 IBUs. It features Bravo, Chinook and Mt. Hood hops in the boil, Mt. Hood and Nugget hops in the hopback and Citra, Cascade and Nugget hops in dry-hopping.
Appearance: This brew poured a mostly transparent gold color with just a hint of orange. With a moderate pour there was a mild foamy white head that reduced rather quickly. The lacing was sticky throughout the drink.
Smell: The aroma that comes off this beer lets hopheads know right away they are in for a treat. Potent citrus scents of grapefruit and orange shine through and dominate the smell. The smell litterally jumps out of the glass and begs you to take a sip. Although the smell was sort of one note citrus, to me that note was harmony!
Taste: Based on the nose I had high expectations and they were met! Initially a hint of sugary sweetness comes out with is immediately followed from beginning to end by a hold hop profile consisting of orange grapefruit and pineapple. As this beer warmed from 45-48 degrees to near 50-55 degrees some pine hops started to come out more in the after taste. This bitterness in this beer is powerful, yet so well balanced. Never did my palate get tired of this 22oz bottle. The after taste left me wanting another taste each and every time.
Mouthfeel: Sticky and a little oily with a medium body. The carbonation was moderate. I thought the mouthfeel was perfect for the way the hops were used in this brew.
Drinkability: Personally the drinkability of this boldly hopped IPA is near perfection. Powerful hops both in scent and flavor are so easy to drink it is scary!! Another plus was this beer weighed in at a moderate 7.5% which makes it just as drinkable as some of my favorite IPAs! Finally, what makes this beer even more drinkable is the insane price tag of $5.99 a bomber!
Serving Type: 22oz bottle
My Rating: Overall 97.8/100
Look:4.8 | Smell:4.9 | Taste:4.9 | MouthFeel:4.8 | Drinkability:5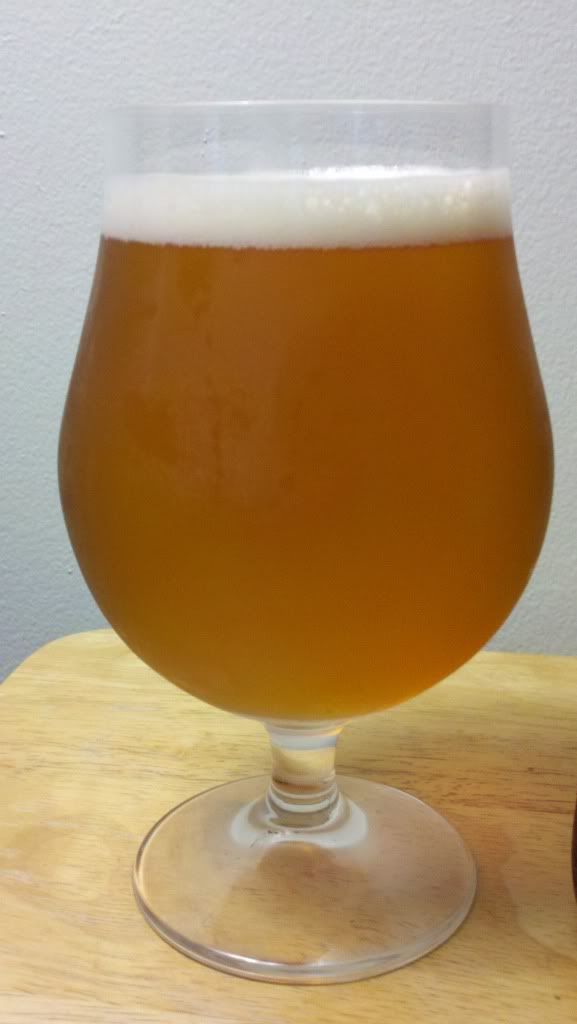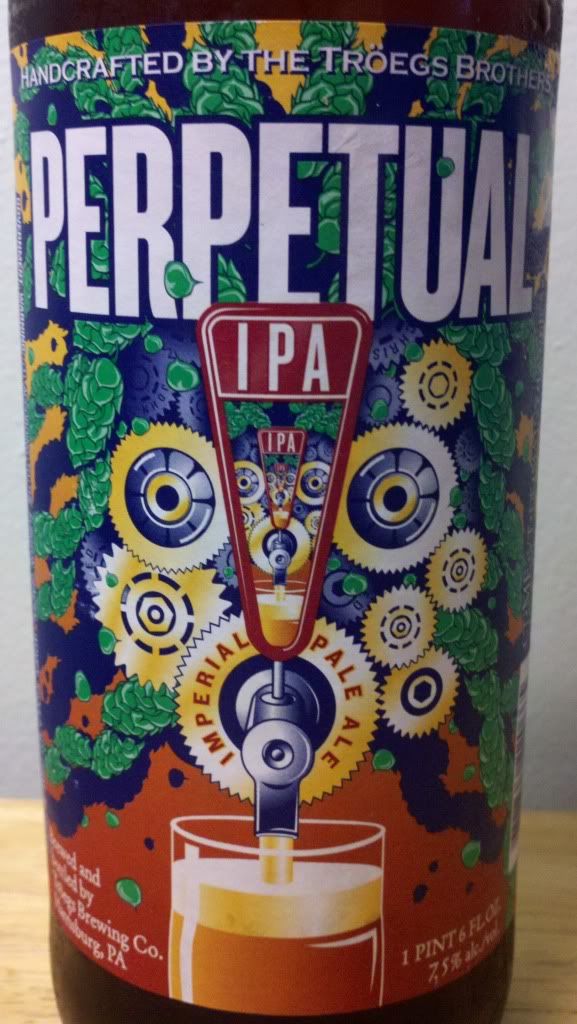 Bottled 8/11/11--Drank and Reviewed on 9/10/11