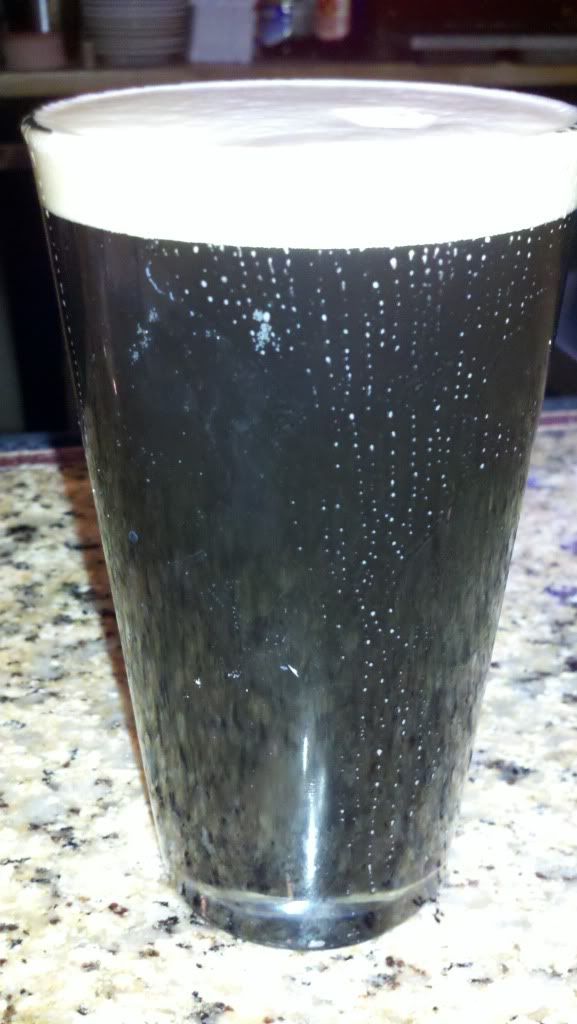 Here is what the Brewer Says:
This style was originally brewed in Great Britain for export to the Russian Imperial court. Heavy on rich malt, and backed up by a good hop presence, this one's one of our finest offerings. Gold medal winner twice at the Real Ale Festival in Chicago.
Nitros are beers that have nitrogen replacing much of the carbon dioxide for carbonation.
7.6%ABV 51IBU
My Thoughts: The look as you can see is black as coal with a very thick and creamy tan head. The smell was sweet and very rich in terms of coffee and chocolate. The first sip of this beer you can tell what the nitrogen has done. This beer is silky smooth with very little carbonation. The flavors of coffee and chocolate are not overpowering, but they are there throughout the beer. The finish to this beer is something I really enjoyed because it finished up with a slight bitterness to it. This beer is drinkable, but it is somewhat heavy, so having a pair of these pints back to back might make you a little full! If you like Guinness this beer would be right up your ally!
Serving Type: Draft
My Rating: Overall 85.5/100
look: 5 | smell: 4 | taste: 4.25 | feel: 4.5 | drink: 4