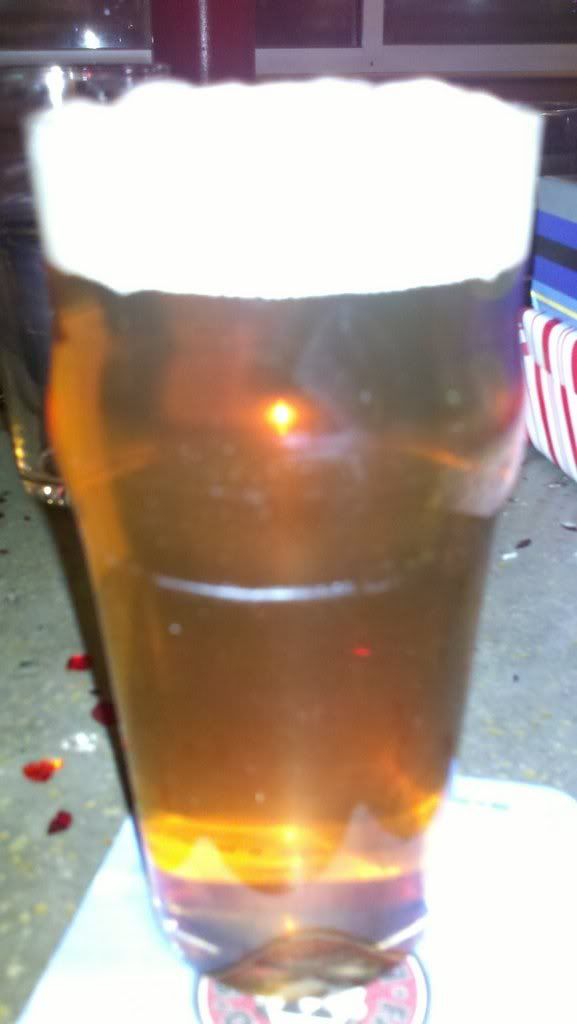 Here is what the Brewer says:
Cascade hops are hung on a tapestry of malt that create a beautifully balanced pale ale that will satisfy any hophead without scorching the taste buds.
5.8% ABV 53IBU
My Thoughts: The color was a nearly translucent yellow orange with a super foamy head! The smell is very floral with a hint of citrus and sweetness. The hint of malt sweetness comes through right away when the beer first hits your tongue, but is quickly followed up by citrus and grapefruit flavors. The bitterness isn't over powering, but it is there enough to leave that bitter/dryness on your palate for the aftertaste. The mouthfeel was a smooth and the slightly above average carbonation suits the malt and hop characteristics well. I found this drink to be highly drinkable. The lower ABV in combination with the more mild hoppiness would suit anyone looking for a hoppy beer that doesn't blow their taste buds out of the water!
Serving Type: Draft
My Rating: Overall 89/100
Look-4.5 Smell-4.25 Taste-4.5 Feel-4.5 Drink-4.5