Here is what the Brewer says:
Forget about the car companies, this is the original hybrid, a cross between a Scotch Ale, an India Pale Ale, and an American Brown. Our Indian Brown Ale is well-hopped and malty at the same time (magical). The beer has characteristics of each style that inspired it; the color of an American Brown, the caramel notes of a Scotch Ale, and the hopping regiment of an India Pale Ale. We dry-hop the Indian Brown Ale in a similar fashion as our 60 Minute IPA and 90 Minute IPAs. This beer is brewed with Aromatic barley and organic brown sugar. 7.2%ABV and 50IBU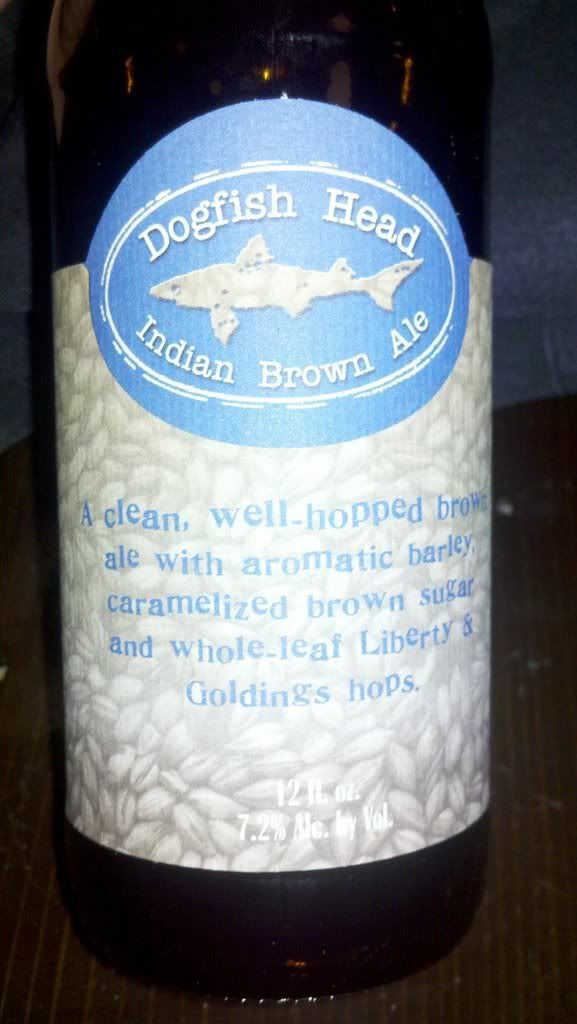 My Thoughts: This beer poured a very dark brown with a slight tan/off-white foamy head out of the bottle. The smell was very rich. A hint of chocolate and some hops comes through. The strongest sent is the sweet malt and the brown sugar. This really didn't smell like your normal brown ale, which had me very interested. The taste that hits you first is a hoppy chocolate that is quickly followed by a rich nutty caramel and brown sugar. The complexity of the flavors is amazing! The aftertaste gets even better. A rich mouthfeel and good carbonation are complemented by the slightly dry and hoppy aftertaste. Hoppy, creamy, nutty, sweet...this beer is excellent! I could see myself drinking this beer all day and never growing tired of the flavors. If you are looking for a darker beer that isn't boring, try this one!
My Rating
: Overall 93.5/100
look: 4.75 | smell: 4.75 | taste: 4.75 | feel: 4.5 | drink: 4.5