Here is what the Brewer Says:
HERCULES DOUBLE IPA is not for the faint of heart. It is, however, fit for the gods. HERCULES delivers a huge amount of hops from start to finish. Its hefty backbone of nutty, malty sweetness balances its aggressive hop profile.
10% ABV 85IBU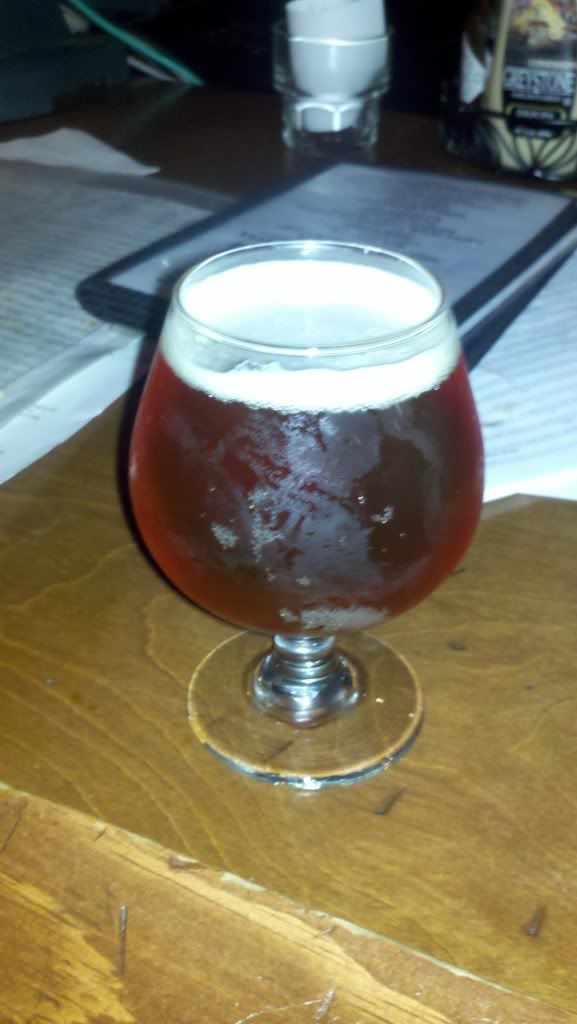 My Thoughts: The color of this beer is dark amber and poured with a slight white head that went away quickly. The smell is bold and you think you are about to be blown away by hops. This is a double IPA that is full of hops, but yet still has a malty flavor halfway through drinking it. I loved how the bitter and the sweetness played off each other with this 2xIPA. I didn't think this was nearly as strong in terms of bitterness as it smelled or as something as say a Ruination double IPA. I also found the alcohol content to taste far less than what it says it is. Body was a little more full and carbonation was average. If you are looking for a double IPA that won't leave you with a super super bitter taste in your mouth this would be a good one to start with.
My Rating
: Overall 82/100
look: 4 | smell: 4.5 | taste: 4 | feel: 4 | drink: 4